I always tell people not only to visit the sights of a place, but there are also so many more amazing things to see and experiences to live. Best of all, much of it costs less than the ticket to an attraction. For example, the cafes in Paris, with their small tables, little money in each other on the charming terraces, are perfect for feeling the vibe of French life.
There are hundreds of cafes in Paris, practically every corner, but not all of them are good, much less French history. So I prepared a super list with the coffees that deserve special attention and my favorites. 😉
Famous Paris Cafes
How about sitting in a cafe that was once frequented by Picasso or Napoleon, for example? This is one of the unique experiences Paris gives us. Below you will find the most classic cafes of Luz City.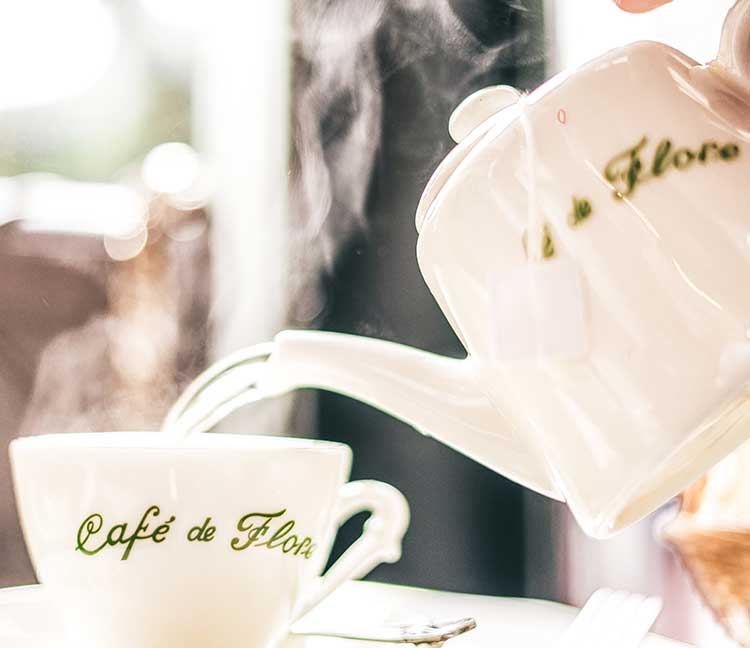 Café de Flore
Situated in the Saint-Germain-des-Prés district, it has been a meeting place for thinkers, painters, writers, and several other famous personalities. Jean-Paul Sartre, Albert Camus, Ernest Hemingway, and Pablo Picasso are just a few of the names that have passed through. Inaugurated in 1887, Café de Flore is a success to this day.
Oh, if you're in Paris in winter, be sure to taste the hot chocolate in this coffee. A delight!
Address: 172 Boulevard Saint-Germain, 75006
Les Deux Magots
Close to Café de Flore, Les Deux Magots is also on Paris's oldest coffee list. Throughout its years, it has hosted many talented and famous people. Nowadays, besides being successful with tourists, it is the place of delivery of major artistic awards.
Address: 6 Place Saint-Germain des Prés, 75006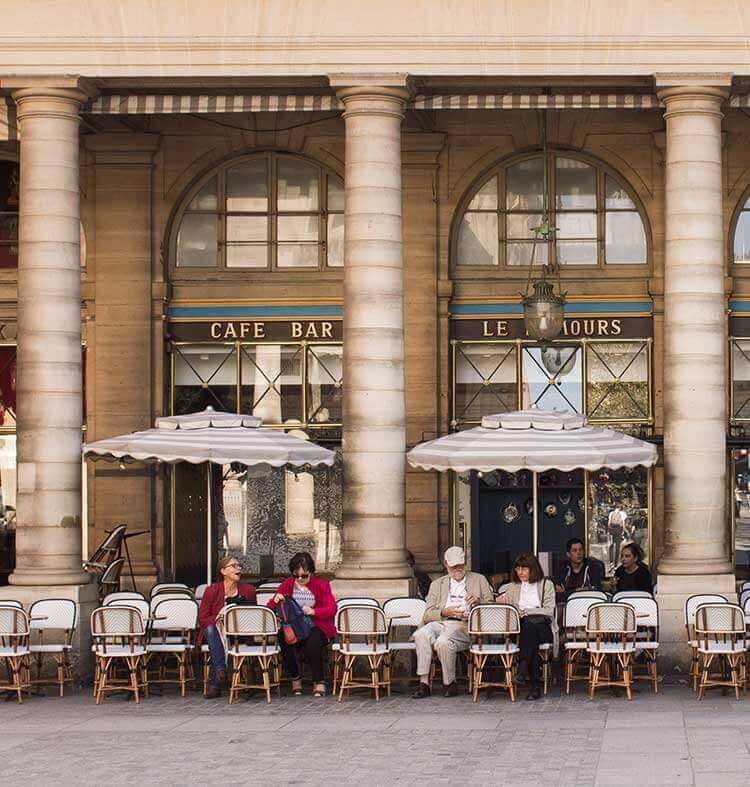 Le Nemours
Cafe and brasserie, Le Nemours is close to the Palais Royal and the Louvre Museum. With its outdoor area overlooking the former French Comedy, it is a great place to sit and relax well.
The place is so attractive that it has been the setting for several films, such as The Tourist, played by Angelina Jolie.
Address: Galerie de Nemours, 2 Place Colette, 75001
Procope
One of the oldest cafes in Paris, Procope was founded in 1686, also in Saint-Germain-des-Prés. It quickly became the "darling place" of artists and intellectuals. It was frequented by Voltaire, Diderot, Montesquieu, and even Napoleon. Even his hat is part of the coffee decor, along with Voltaire's bust and other iconic objects. It is worth mentioning that Café Procope is also a restaurant, and you can have lunch and/or dinner on site.
A curiosity: It seems that the expression "give someone a hat" came up with Napoleon, who always left his hat on Procope, as a guarantee to pay the bill later.
Address: 13 Rue de l'Ancienne Comédie, 75006
Paris museums' Cafes
In addition to their rich collection of works of art, some museums keep great secret cafes, perfect for a mid-visit break.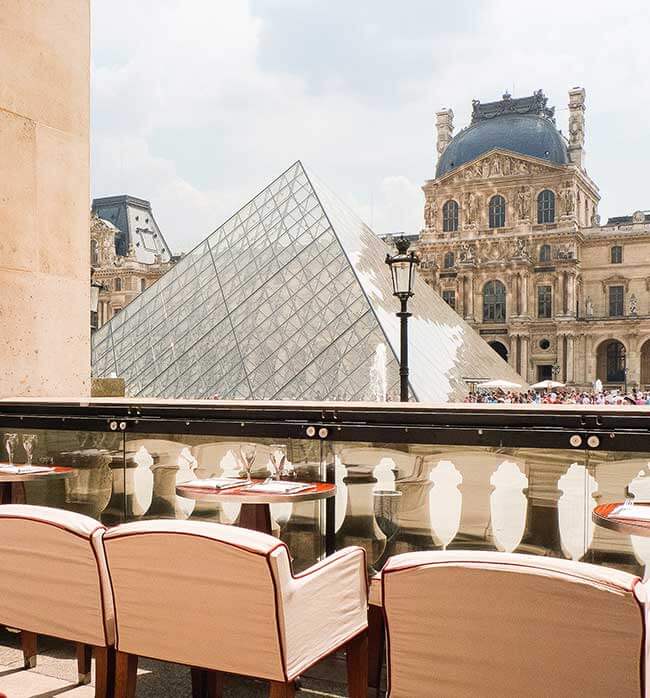 Café Marly
Cafe and restaurant, Marly has become one of Instagrammers' favorite cafes. It's not precisely inside the museum, but it gives you a super view of the Louvre Museum pyramids.
Address: 93 Rue de Rivoli, 75001
Museu de Montmartre
The museum itself is quite interesting as it tells the story of one of the most bohemian neighborhoods in Paris: Montmartre. However, what I really like is the café being in the museum garden. It is a quiet place, with few tourists, which once inspired the French painter Renoir. Coffee cookies are a delight.
Address: 12 Rue Cortot, 75018
Museu de la Vie Romantique
It is a small and secret Paris museum, the La Vie Romantique museum is housed in a former private hotel in the 9th arrondissement. Inside there is a little garden cafe with several options for a "bucolic vibes" afternoon coffee.
Address: 16 Rue Chaptal, 75009
My favorite coffees in Paris
If one thing I LOVE is to sit somewhere and have a good coffee if you have a cupcake, then ?! In Paris, I'm sorry to inform you, but not all these brasseries we see on the streets offer good coffee. In my search for a good coffee, fair price, and wifi (I work as a freelancer), I found some excellent options and share with you some of my favorite coffees: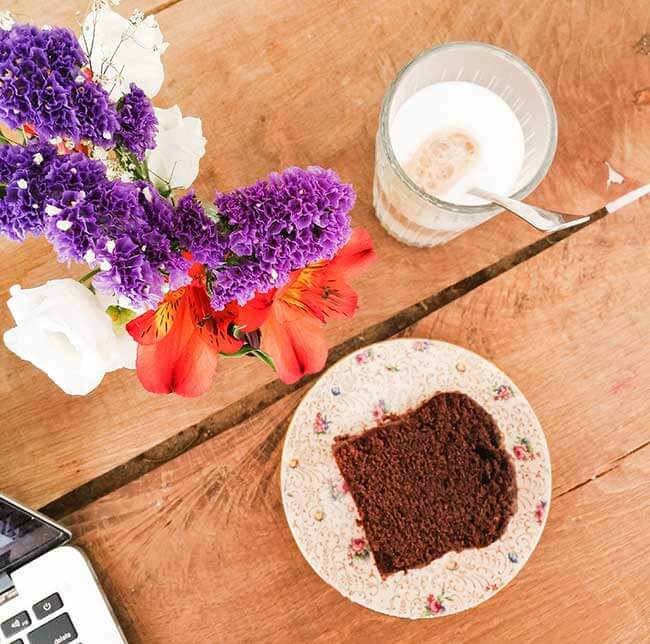 Marcelle
Close to Châtelet, Marcelle is a place that deceives. You arrive and think it's a small, cramped cafe, but it actually has two other cozy floors – the natural light on the top floor is MARA. The options to accompany the drink are varied, including healthy dishes. On weekends, brunch formulas are popular among Parisians.
Address: 22 Rue Montmartre, 75001
La Caféothèque de Paris
Close to the banks of the Seine River and the Le Marais district, Caféothèque is a place for coffee lovers. With a relaxed decoration and varied ambient sound, caféothèque has various types of coffee from different countries. You can enjoy their coffee right there or shop to make it at home. Another beautiful idea for coffee lovers is the barista course, divided into two levels: beginners (2h) and professional (50h).
Address: 52 Rue de l'Hôtel de ville, 75004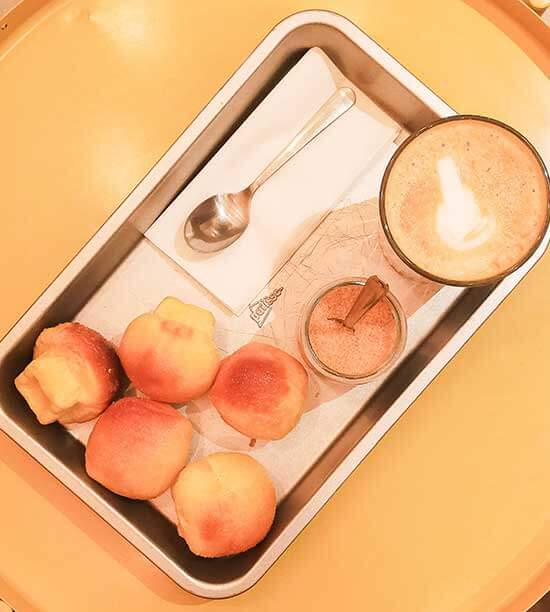 Les Petits Rolls
I already mentioned this in some posts, but could not help but put it here. I think it's number 1 on my personal list of cafes in Paris. In addition to good coffee, they serve small brioches made by their own owners – a lovely couple.
I usually go to this cafe when I want a different place to work (their wifi is reliable). There are even quick lunch options, all done by themselves.
Address: 12 Rue Montmartre, 75002
Cuillier
With a modern décor, Cuiller is in various parts of the city. I like this place because of its coffee latte, croissant sandwich, and its many books and magazines scattered around the cafe. Also, it's a place where you can have your coffee quietly, without having waiters always ask you if you want something, or putting that pressure on you to finish and leave. Things that can happen in the most famous cafes, which is even understandable by the high demand.
Address: 19 Rue Yvonne le Tac, 75018
♥ A tip: If you like coffee, avoid going into any brasserie just because it has a cute old facade (I did it as soon as I changed it lol). These places often serve a very ok coffee, like for people who smoke and just want a cup of coffee to go with. Not to mention that sometimes you can pay dearly for that kind of coffee.
What did you think of this article? Know other cafes in Paris that are worth it? Share in comments
Bisous,