All right with the trip, but still not sure what to do in Paris in 3 days? Vem Comigo helps you !! To optimize your time, I wrote a tour where you will enjoy Paris in 3 days, without missing any of the main sights and still feel a little like the life of those who live in the French capital.
Paris in 3 days: First day
Generally, direct flights arrive in the mornings. But if you have a stopover or come from another European country, this may vary. So for ease, I will consider that you would have three full days in Paris, namely morning, afternoon, and night.
MORNING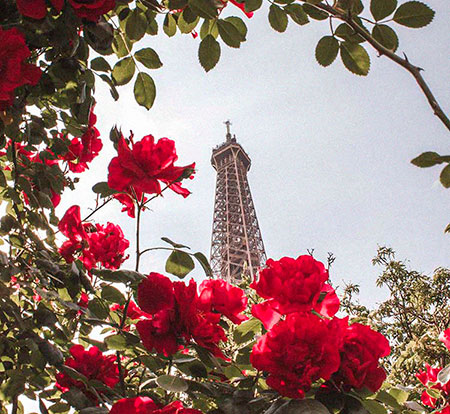 So the idea is to go early in the morning to see our dear Eiffel Tower – the nearest metro station is Trocadéro. At this time, there are fewer tourists to disturb your photo and less queue if you want to climb to the top of the Iron Lady. For climbing, the tip is to buy tickets in advance over the internet.
After enjoying it, you have two options to get to the next destination, which is the most beautiful bridge in Paris. Then you can walk for about 20 minutes to the Alexandre III Bridge or take a bus (63) and arrive in Invalides for thirteen minutes.
AFTERNOON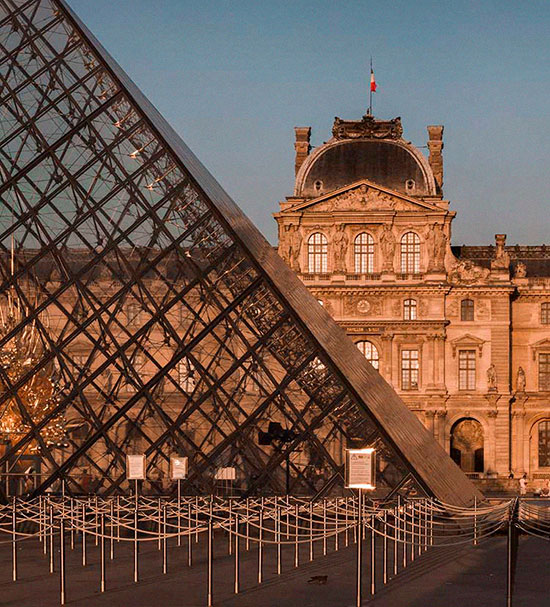 After seeing the Alexandre III Bridge, you can walk towards the place de la Concorde, one of the most famous and stage of essential events in the history of France.
Next door is the entrance to the Jardin des Tuileries, where you can rest your legs and have a lovely Amorino flower-shaped ice cream. Or if it's cold, mulled wine that sells at the kiosks.
For lunch in this region, there is no shortage of options. One suggestion is the traditional Angelina tea house. Inaugurated in 1903, it features lovely hot chocolate and various praying treats, plus a menu of tasty sandwiches, salads, and lunch dishes.
The next stop is the Louvre Museum, considering that you also bought tickets online to avoid queues. For one of the most famous museums in the world, it is practically impossible not to have a queue.
Set aside at least two or three hours for a visit, focusing on the significant works and anything else that interests you (I loved the Egypt part). To find out where each piece is, take the map at the entrance – in English – and guide yourself through it because the museum is vast.
NIGHT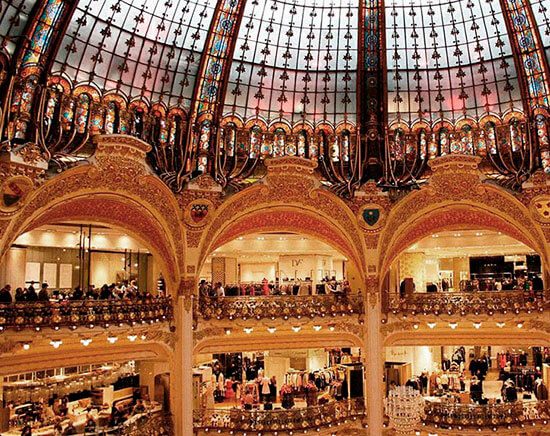 After your visit to the Louvre Museum, you can take Rue de Rivoli to Place Vendôme.
The place is considered a historical monument. It is a square where the famous hotel Ritz and several jewelry stores are located.
Besides, the location was used as the setting for some scenes from the movie "The Devil Wears Prada."
From there, walk along Rue de la Paix, and in five minutes you will see the Opera Garnier, a beautiful place both inside and out. Worth a visit. Just behind the opera is the Galeries Lafayette department store for you to be enchanted with its interior and glass dome. You can end the day doing some shopping and eating right there. Or watch a cancan show at one of Paris's classic cabarets.
Paris in 3 days: Second day
On the second day, you will explore some of the city's most charming neighborhoods, also stroll the most famous avenue of the French capital, and much more!
MORNING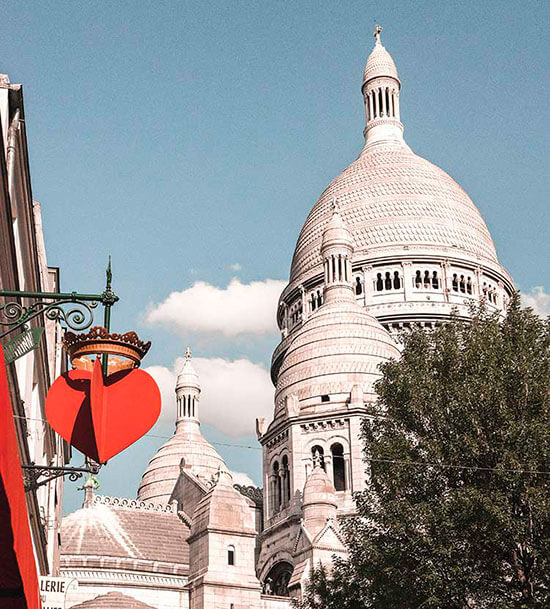 I suggest starting the second day by taking the subway to get straight to Paris's most charming neighborhood, Montmartre.
The main point is the Sacre-Coeur Basilica, but this neighborhood has a lot to see.
So, walk without haste, observing the details of the rural streets that lead you to the top of the hill, where is the all-white and beautiful Basilica.
You can't miss the place du Tertre, also known as the artist's square, and Le Mur des Je t'Aime, a wall that has written "I Love You" in several languages.
Don't miss a few clicks in front of the famous Moulin Rouge cabaret. And if you're a fan of Amélie Poulain's Fabulous Destiny, you can take a quick trip to Café des Deux Moulins, where Amélie's character worked.
And if you're a fan of Amélie Poulain's Fabulous Destiny, you can take a quick trip to Café des Deux Moulins, where Amélie's character worked.
The Montmartre neighborhood is one of the most touristy in the city, so it won't be hard to find options for eating and drinking. Some suggestions: Le Coq Rico, La Taverne de Montmartre, and Le Moulin de la Galette.
AFTERNOON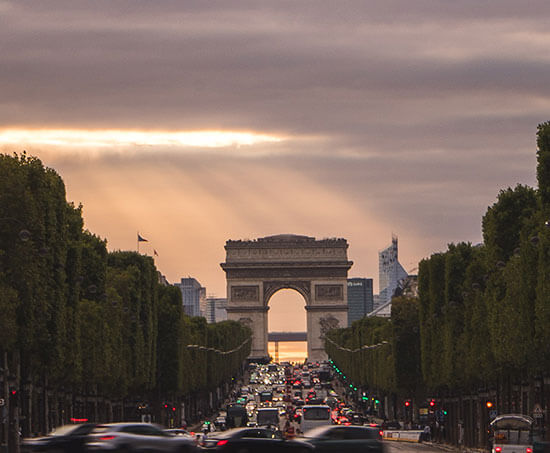 After exploring this region, it's time to take a metro from Blanche station (line 2) to another icon of Paris, the Arc de Triomphe. You can climb to the top for (12 €) and have a privileged view of the city and the Eiffel Tower.
Then walk down one of the world's most famous avenues, Avenue des Champs-Élysées, where you'll find the beautiful Louis Vuitton store, bars and cafes, restaurants and the Ladurée with its classic macarons.
Getting close to the Champs-Élysées Clemenceau metro station, it's time to get to Paris's hippest neighborhood, Le Marais. Just take the metro (line 1) towards Hôtel de Ville station.
NIGHT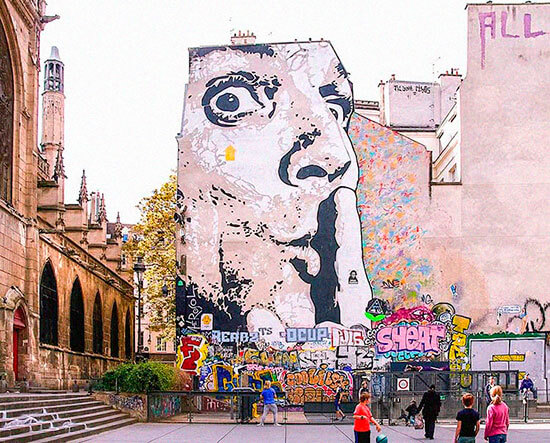 The region of the Le Marais district is super lively, with options for all ages and styles. It is one of my favorite neighborhoods. Want to know the reason? It is a super eclectic and diverse area.
Walking the streets, you will find classic and contemporary architecture, upscale and local shops, modern art galleries, and many options for bars, cafes, and restaurants.
Two places that deserve attention are: Center Pompidou with its controversial architecture and Place des Vosges, the oldest square in Paris, and the first to be planned.
Paris in 3 days: Third day
Third and last day in the French capital, time to explore the heart of the city and finish the trip with a golden key, having dinner on a cruise along the Seine. Check out the details!
MORNING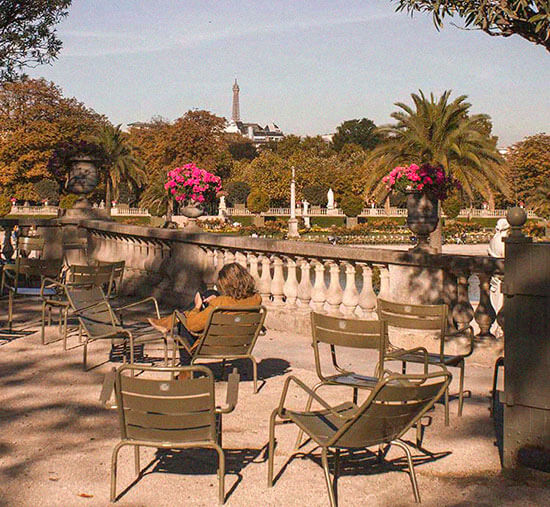 On the last day, I recommend starting the day by having breakfast at one of Paris' famous cafés, Café de Flore, or Les Deux Magots.
Located next to each other in the Saint-Germain-des-pres district, these two cafés are French classics. Throughout their history have been frequented by leading intellectuals and famous artists such as Pablo Picasso, Jean-Paul Sartre, and Albert Camus.
After breakfast, you can walk around the area, heading towards the second stop of the tour: Jardin du Luxembourg. The garden belongs to the French Senate, but admission is open to the public and free of charge. In addition to having an excellent infrastructure, with chairs, bathrooms, space for children, and playgrounds; The garden is practically an open-air museum full of sculptures.
AFTERNOON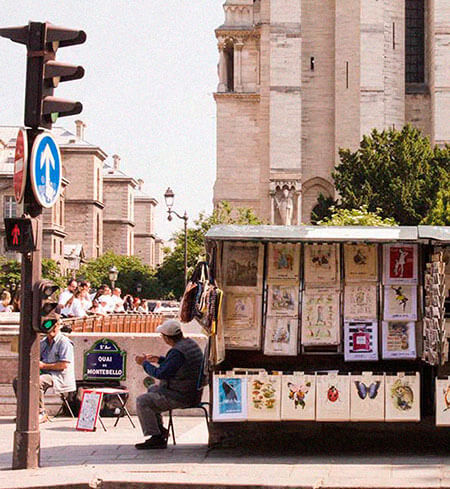 In the afternoon, you can explore the Quartier Latin, the intellectual region of Paris. Leaving the Jardin du Luxembourg, you can head towards the Panthéon, a neoclassical-style monument where big names are buried. Jean-Jacques Rousseau, René Descartes, and Victor Hugo are just some of them.
This region is a full dish for those who like literature, as there are several bookstores and "book stores". If you are interested in visiting the traditional Sorbonne University, it is on the outskirts of the Panthéon.
Continuing the walk, you will find Fontaine Saint-Michel, a lovely fountain, and full of details to watch. Next up is Shakespeare & Co. This former English bookstore has been the setting for several films such as "Before Sunset" and "Midnight in Paris."
Across the bridge, you will reach Notre-Dame Cathedral, another must-see stop and one of the oldest churches in the French capital. You pay nothing to enter the church, only to climb to the top. The cathedral is on Île de la Cité, where you can also stroll. Even at the other end of the island is Place Dauphine, which is cute and a super quiet square.
When in this region, be sure to take a stroll along the banks of the Seine or simply sit back and admire the scenery.
NIGHT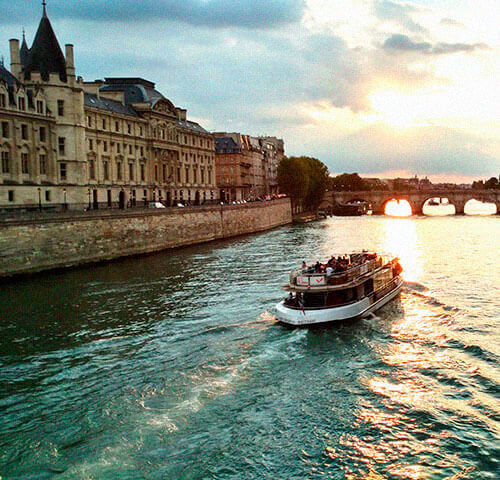 In the Quartier Latin and the Ile de la Cité, both have good options for eating and drinking.
Some options are Ma Salle à Manger (Place Dauphine), Le Procope (a cafe that was once frequented by Napoleon). Le Relais Saint Germain is famous, and you will need a reservation.
To happily end your stay in Paris, I recommend taking a boat cruise on the Seine with dinner included. It's a super experience and a way to see Paris from another point of view.
Several companies offer this type of service. Among the proposed options, you can choose just to take a boat trip or even have dinner (or lunch) while doing the tour. My suggestion is to take the second option, also if you are a couple looking for romantic programs.
⇒ CHECK HERE THE BEST DINNER CRUISES
Where to eat and drink in the City of Lights
♦ Chez Janou – A typical French restaurant with provencal delights. Open every day, day and night, Chez Janou serves fair price dishes and a beautiful chocolate mousse !! [2 Rue Roger Verlomme, 75003]
♦ Racines des Près – A suggestion for those who enjoy a more contemporary and sophisticated cuisine. The menu is signed by chef Alexandre Navarro, who has gone through renowned schools and restaurants. [1 Rue de Gribeauval 75007]
♦ Breizh Café – Serves delicious crepes that can be accompanied by one of 15 handcrafted ciders. It also offers other delicacies of French and Brittany cuisine. [109 rue Vieille du Temple, 75003 || 1 Rue de l'Odéon, 75006]
♦ Carroussel Français – A Wine bar with an innovative concept. On the counter, there is a treadmill where appetizer plates pass to accompany your wine. Options include cheeses, hams and salami, and pates. [12 rue de Turbigo 75001]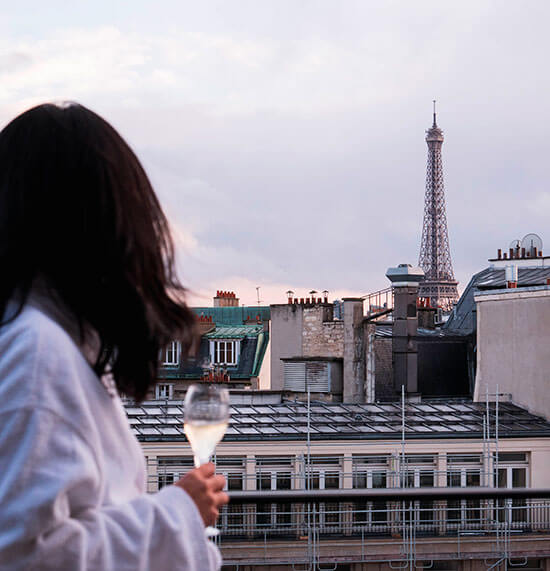 Where to stay in Paris for 3 days
♦ Hôtel La Comtesse – Boutique hotel overlooking the Eiffel Tower. Perfect for couples looking to stay in a romantic place. [starting at € 189]
♦ Five Boutique Hotel Paris Quartier Latin – Located in the most intellectual district of Paris, this hotel offers well-appointed, well-appointed L'Occitane rooms. [starting at € 132]
♦ Hotel Mayet – It has several room options and modern décor. It is very well located, close to several bars and restaurants. [From 115 €]
♦ Hotel Crayon – Located next to the Louvre Museum, it is a real beauty amid luxury hotels. The rooms are small but cozy. [starting at € 97]
When to go to Paris?
Ideally, plan your trip to Paris in spring (April-June) or autumn (September-October). These are more delightful seasons, with warmer temperatures – not too cold and not too hot.
In Parisian summer, the days are longer, and temperatures can rise sharply from 35 degrees Celsius. While in winter, it can have subzero temperatures and rainy days.
However, if you love the cold weather, December is ideal. Because besides the weather, you have as a gift the Christmas decoration that is beautiful. Not to mention the typical winter dishes you'll have to taste.
⇒ What is the weather like in Paris and ideas for dressing every season

Tips to enjoy your stay
◊ The best way to explore the city to the fullest is by walking. So pack comfortable clothes and shoes. And of course, appropriate for every season of the year.
◊ If you prefer to use Paris public transportation to get around, you have the subway and bus as good options. For a tour in Paris in 3 days, the tip is to buy a carnet (a pack of 10 tickets) to save money.

⇒ Super important: save your ticket until the final destination. There is often supervision at subway/train and bus stations, and if you do not have your ticket in hand, you will have to pay a fine.
TripAdvisor
TripAdvisor apps can help you find places and LaFourchette to make restaurant reservations and sometimes get exclusive discounts. I love it!
◊ To purchase attraction tickets, you have the option of buying from official sites or through other websites that offer, in addition to tickets, packages to various attractions. I recommend two websites that I trust. One is PARISCityVision, which also offers tours to other French cities. The second site is Get your guide, which has packages and tickets to Paris, London, Barcelona, ​​among others.
Now tell me what you think of the tour to see Paris in 3 days? Got any extra tips to share? I want to know!
Bisous!