One of the first things to worry about is hosting. Soon after buying the ticket, the best is to start looking for information about the place. Especially when you are going to a metropolis, such as the capital of England. Choosing where to stay in London makes ALL the difference because depending on the region you spend more time getting to the main sights and paying more for public transport.
Before giving you London accommodation tips and suggestions, I need to tell you some critical information about England. For starters, the city is divided into zones classified by numbers ranging from 1 to 5. Zones 1 and 2 are the most central and most recommended for tourists. They are also the most expensive areas, but it is possible to achieve something cost-effective. So stay here with me! 😉
NEIGHBORHOODS TO STAY IN LONDON
As I commented, my suggestion is to stay between zone 1 and 2. In addition to being well located, you arrive quickly in the center. Besides, London public transport has a different price, i.e., the farther you are, the more expensive you pay.
Where to stay in London?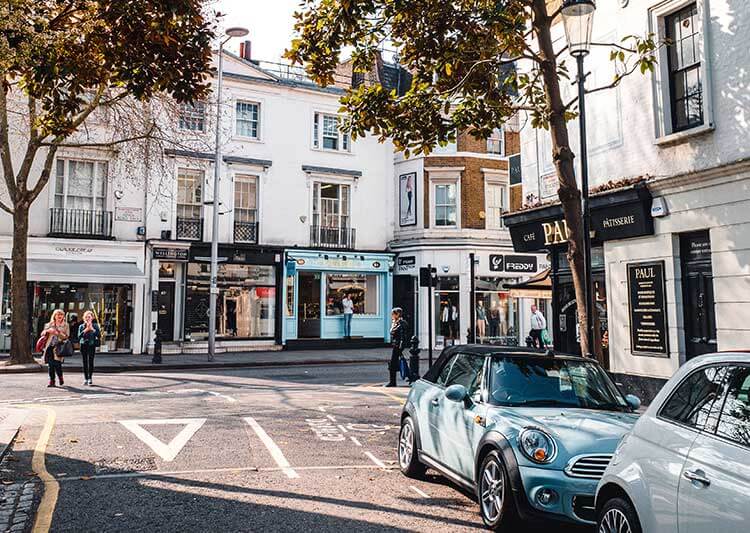 Zone 1: the Best area for you who like to be close to things and not have to waste a lot of time on the subway. In the heart of London, you have Covent Garden and Soho, active regions with plenty of places to visit and options for eating and drinking, plus shopping.
Close to King's Cross St Pancras station is also a good alternative, as it has several subway and bus lines that take you to every corner of London, as well as the Eurostar train that makes Paris and Amsterdam.
Some other regions of Zone 1: Victoria, Bank, St James's Park, Pimlico, South Kensington, Sloane Square, Paddington, Baker Street, Euston, Marble Arch, Mayfair, Oxford Street, St Paul's and Charing Cross.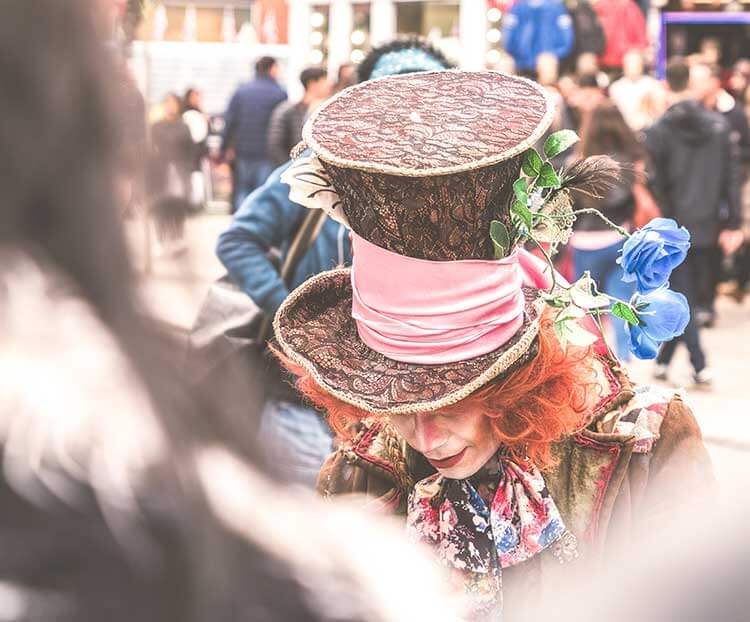 Zone 2: These are generally more residential and quiet neighborhoods. When I lived in London, I lived in that area and just loved it! Chelsea and Kensington are charming and very well located communities with easy access to public transportation. In the same style still has Notting Hill and Holland Park.
For those who like a more alternative and relaxed vibe, I recommend Camden Town. The neighborhood where Amy Winehouse lived until her death is considered one of the most eclectic in London. There you will find people of all styles and cultures, as well as cute little houses with colorful doors.
A second cool neighborhood that has been a hit with Londoners is the Shoreditch. Years old was considered the most fashionable area, today it has become a hype and super lively place. There is a lot of street art – some beautiful, several bars and street markets with local brands, vintage objects, among other things.
LODGING SUGGESTIONS IN LONDON
In addition to the various nice regions to stay in London, there are thousands of lodging options. Below are the main and some tips that will help you when searching.
HOTEL
Basically, there are two alternatives to finding a hotel, regardless of location: right on the site of the chosen option or on search sites. The most famous is Booking.com but still has Hotels.com, among others also popular.
⇒ 11 hotels in London with great locations and rates up to £ 130
Tip: For your search to be easier, the advice is to use and abuse filters. For instance, using Booking.com the website allows you to segment by price range, region, rating / good grades, categories (2, 3, 4, or 5 stars), amenities (wifi, pet-friendly, 24-hour front desk…) and even things like Breakfast included and free cancellation. It's perfect for those looking for a good value London hotel.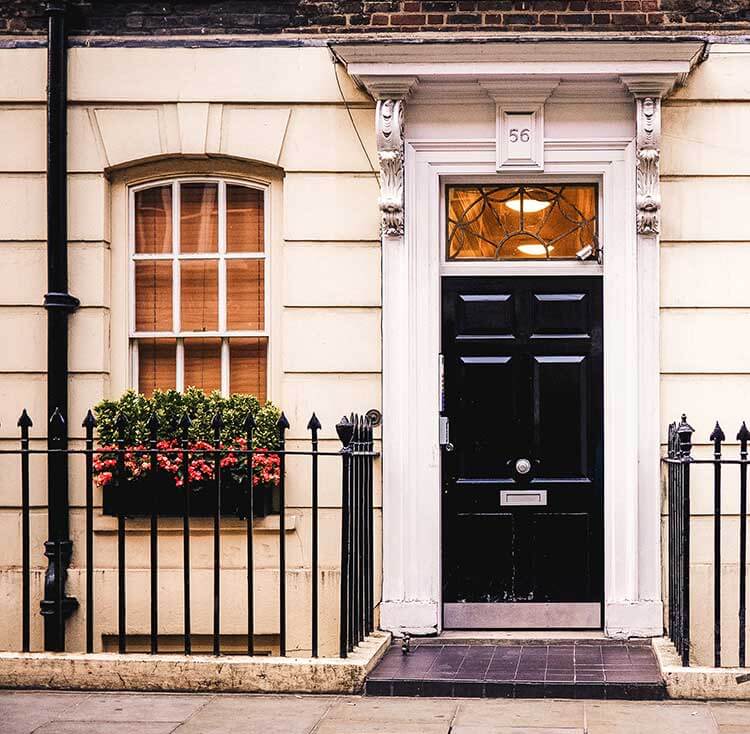 One of my favorite options when I travel. If you don't know how the concept works, I explain. People from all over the world rent their homes, all or one room, through the Airbnb website. It is a very safe system and very popular with travelers.
It's a way of feeling "at home" and getting an idea of ​​what it would be like if you lived in such a city. Airbnb in London, there are lots of lovely homes and lots, some are kind of a dream for home decor fans.
But to have unpleasant experiences, some details to be taken into account before making a reservation. Start by taking a good look at the photos to get an idea of ​​the apartment/house and get away from those who don't have good pictures or who omit some rooms – it can be a trap.
Then thoroughly check the description of the place, which is included (e.g., bed linen and towels), check-in and check-out times, host flexibility in case of cancellation. The cleaning fee is also relevant as it varies from one apartment/house to another. Location is another essential detail. If so, use Google Street View to take a street tour of your desired place.
Last but not least, read the comment of people who stayed there and chat with the host before booking. Ask any questions, especially if you need to anticipate arrival or postpone departure.
⇒ Tip: Since I always use Airbnb, I have a travel credit to invite friends. If you have never used the site, you can earn a credit of up to $ 130 on your first booking by stating my invitation. To enjoy, just click here → Travel Credit.
HOSTEL
Solution for those who want to save money, but at the same time be well located. In addition to lower prices, hostels are great for meeting people and making friends. Hosting formats here are varied, but you can usually stay in a shared room or overpay for a private room.
If you decide to stay in a room with other people, it is worth paying attention to some details:
◊ Private lockers: check if the hostel provides a safe space to store personal belongings;
◊ Shared Rooms: Some places offer mixed or separated rooms by sex;
◊ Capacity: If you don't like being in a crowded place, you may get annoyed if you are in a significant site;
◊ Opening hours: As it is a more economical format, many hostels do not have 24-hour reception and usually close their doors at night, which can complicate the life of those arriving at night to check-in.
Also, look for trusted sites, such as Hostelworld. For Europe, the Generator hostel network is very cool, is present in several cities. In Paris, the network not only has excellent amenities but also has a funky local bar.
WHAT TO KEEP IN MIND WHEN CHOOSING WHERE TO STAY IN LONDON
People who have misleading advertising everywhere, especially on the internet. So when booking something, be careful with some details. Like for example: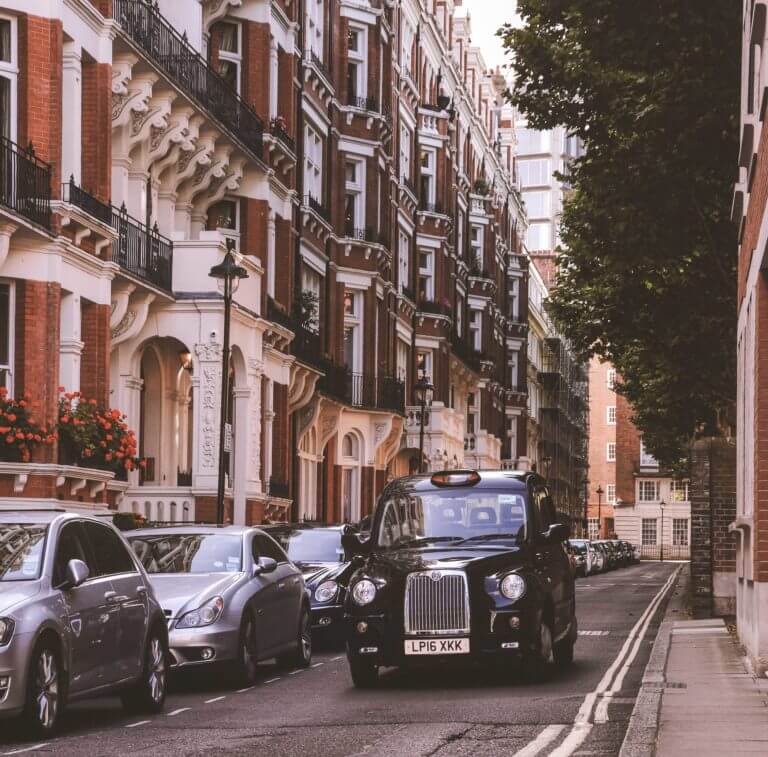 1) How much do you want to spend
Lodging is one of the most expensive items in the capital of England, whether for a few days or for a living. You need to reflect on how much you are willing to spend, remembering this will impact the other spendings of the trip.
For example, if you want to stay between 1 and 2 days, I suggest paying a little more and staying in a central area. This saves you time and makes it easier to visit the must-see sights in London.
Now, if you want to visit for more than 3 days, you can choose to lodge a little further from the center and have more money to enjoy the city.
2) Arrival and departure airports
London has 5 international airports, some quite far from the city. Before closing anything, find out where the airport you are arriving from and especially where you leave.
Ideally, try to stay in an area that is not too complicated to get to the airport. For example, if your airport is Heathrow, you have a non-stop express train leaving the station.
Paddington Station (zone 1). If it's Luton outside London, near Oxford Street (zone 1), there is a bus that will take you to the airport. Or at St. Pancras train station, you can take a Thameslink for the transfer.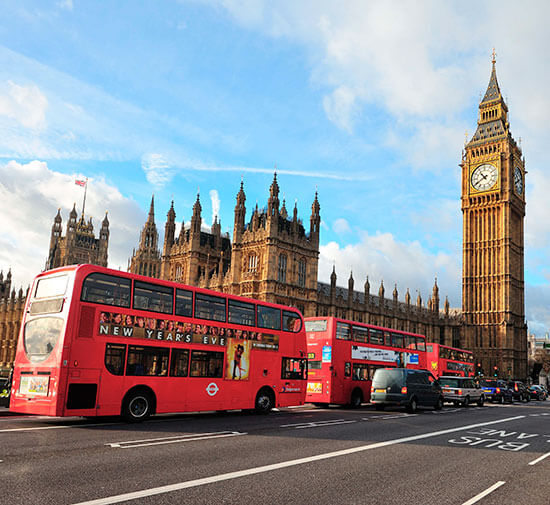 3) Public transportation
Fares vary according to the type of London transport, zones, and the time you use it. Of all kinds, the subway is the most expensive option, and the bus is the cheapest (and the most enjoyable from my point of view).
So the suggestion is always to check Google Maps, where the chosen place is and if there is public transport nearby, and how much time you will need to get to central London. If you can, prioritize the use of traditional red buses that, besides cuddly, give you a beautiful view of the city.
4) Reviews and comments from other guests
This goes for any hosting you choose. For it is through other people's experience that we can see if everything the place says is true or not. Whether there is outstanding service or not, and so on. This is really important and can avoid bed bugs. 😉
Got a question? Any suggestions on where to stay in London? Write in the comments! 😉