If you already know the Louvre Museum, Musee d'Orsay and other famous museums in Paris, this post is perfect for you. I will tell you some museums in Paris that are "secret," those that are not yet in all the guides and itineraries of Paris.
In the course of the post, you will notice that some of these Paris museums are actually old residences of artists and influential people who have been transformed into cultural sites. I particularly love places like this. I think you feel more inside history or even from another time.
SECRET MUSEUMS OF PARIS
Located on the outskirts of the famous Moulin Rouge cabaret and the charming Montmartre district, this museum has not yet fallen in line with the mass of tourists. This is not to say not worth a visit, on the contrary. It is a small but very charming museum with a garden cafe which is a delight on sunny days.
Former residence of the Dutch painter Ary Scheffer, the property that belonged to the artist's family, was purchased by the state to be a cultural institution. Despite the name "Museum of Romantic Life," the museum depicts the 19th-century artistic-literary environment. It also houses various works by Ary Scheffer, Ernest Renan, and George Sand, as well as temporary exhibitions.
Address: Hôtel Scheffer-Renan – 16 Rue Chaptal, 75009 Paris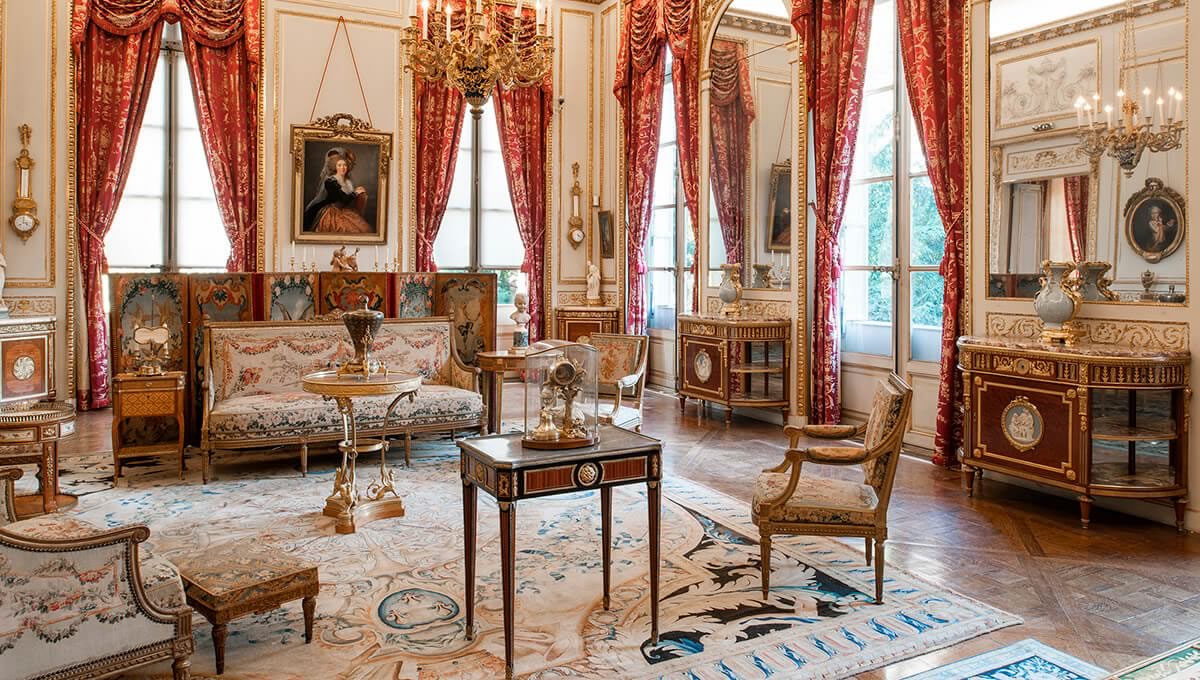 Not far from the Arc de Triomphe, the former mansion of banker Moïse de Camondo, makes you feel the vibe of a wealthy family living in another era. Born in Turkey and passionate about collecting furniture and decorative elements of 18th-century French art, Moïse made his family residence his own private museum.
After the death of his son Nissim during World War I, the banker was devastated and decided to donate his palace and his entire collection in memory of his son.
Transformed into a museum, you can visit from the kitchen to the bedroom of Nissim de Camondo. You will be enchanted by the Belle Epoque style decoration, various works of art, beautiful porcelain, among other details.
Address: 63 Rue de Monceau, 75008 Paris
Tickets: 9€
Opening hours: Open from Wednesday to Sunday, from 10h to 17h30
Montmartre Museum
Considered one of the most charming museums in Paris, Montmartre Museum houses the garden that inspired the French painter Renoir, one of those responsible for the Impressionist movement.
Durante a sua visita, você vai ter a oportunidade de conhecer um pouco mais sobre o bairro favorito de grandes nomes da pintura e demais artistas (e meu também hehe).
Address: 12 rue Cortot – 75018 Paris
Tickets: 12€
Opening hours: Open daily from 10am to 7pm. During April and September, it is open until 6PM.
Gustave Moreau Museum
Another former private hotel located in the 9th arrondissement of Paris that has been transformed into a museum. The place houses the works of art by Parisian painter Gustave Moreau, hence the name of the museum, and a charming staircase that deserves a photo. It is worth noting that it is not only the staircase that catches attention. Each floor of the house has been decorated in Belle Epoque style and has something remarkable.
Unlike other museums, Gustave's house was turned into a museum by the artist himself who began the renovation but unfortunately did not live to see the museum finished. Today, it is possible to discover the residence and more than twenty-five thousand works of this French artist.
Address: 14 Rue de La Rochefoucauld – 75009 Paris
Tickets: 6€
Opening hours: Open daily except Tuesdays from 10am to 5:15pm
It's actually a museum-like shop because of its collection of stuffed animals – all dead from natural causes – and lots of unusual items. It is the paradise of scholars, scientists, and anyone who is a fan of decoration. I was impressed by the place because for many years I thought I would be a biologist lol. The frequent art exhibitions are worth a visit as well.
As I said, although it looks a lot like a natural history museum, it's a store. So if you are interested in something, don't be shy about asking the price to the local staff.
Informações práticas:
Address: 46 Rue du Bac, 75007 Paris
Opening hours: Open Monday to Saturday from 10h to 19h
Located opposite Paris' oldest square, Place des Vosges, in the Le Marais district, we have the former residence of writer Victor Hugo. It is possible to know where the author of the novel Hunchback of Notre Dame lived. Victor Hugo had his private apartment, as well as other artists and elite people, as it was a fashion of the time.
The museum is not very large and not well known, so you can walk around the house quietly, including the table where Victor Hugo wrote his literary classics. Many objects that make up the decoration are original and were donated by the writer's family. There are also some replicas to get as close as possible to what it was like at the time Victor Hugo lived.
Address: 6 Place des Vosges, 75004 Paris
Tickets: Free entrance
Opening hours: Open from Tuesday to Sunday from 10h to 18h
That it! do you know any other Paris museum that is secret and worth a visit ?? Tell me in the comments. 😉
Bisous!