As promised, I am putting in this post a complete guide so you can explore and enjoy London in 3 days. I commented on my @vemcomigofr Instagram profile that I was in England for a mini vacation. But before Paris, I had the opportunity to live in this city that I love. Honestly, I cannot say if I prefer Paris or London. I love and have a special affection for both towns. =)
For a start, the suggestion here is for three days, but if you can stay a couple of days longer, it would be fantastic. London is a big city, and the main places are not as close as in Paris. So if you have more days, you can discover the English capital more calmly and know some neighboring city, such as Oxford or Cambridge, for example.
3-DAY TOUR IN LONDON
Before starting the tour, I need to warn you: prepare your legs because you will walk a lot, just like in Paris. So pack comfortable clothes and shoes. Another tip: try to go for a walk as early as you can and thus avoid a crowded world and your day pay more, especially in winter when the days are super short. Now let's get down to business! 😉
LONDON IN 3 DAYS: FIRST DAY
On your first day in London, my suggestion is to focus on major sights such as Tower Bridge, Tower of London, St Paul's Cathedral, London Eye and Big Ben. To end the day, a delightful neighborhood to stroll and dine or have a drink.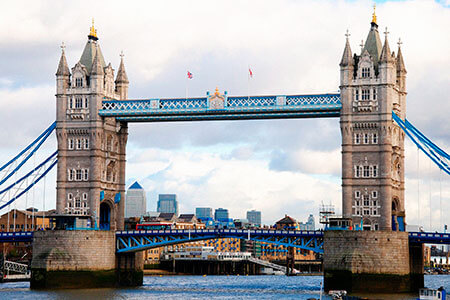 MORNING
You can start by booking breakfast at Coppa Club, where you can sample a traditional English Breakfast overlooking one of London's main sights: Tower Bridge. Once you wolfed the breakfast down, it's time to walk.
You will be close to the Tower of London, a medieval castle that houses the jewels of the British Crown and the typical Beefeaters – ceremonial guardians of the Tower of London. The site is open for visitors and admission costs £ 21.50. Then you walk about 10 minutes to get closer to the towers on the bridge. Render beautiful photos and even roll up to the top where you will walk under glass roofs and see all the movement underneath you.
To close the morning, walk a little further to St Paul's Cathedral where it has the second largest dome in the world and a privileged view of London. After the visit, I suggest taking a break in a London pub to have something to drink and a pint (a glass with 500 ml of chop of local beer).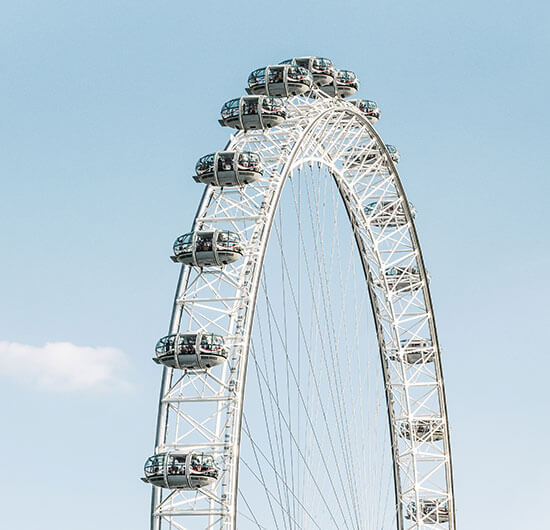 AFTERNOON
After eating, my suggestion is to take a typical, charming red bus to the London Eye, the famous Ferris wheel. You can take a walk and see the Queen's Land from above. Following is the time to see the main point of the trip: Big Ben.
You can see the main icon of England up close, but I am sorry to inform you, it will not be as you are used to seeing in the pictures. The clock has been under renovation since last year and should stay that way by 2020. = / But all capped or not, I recommend the experience anyway.
In the vicinity is the most essential church in London. Of Gothic style, it is at Westminster Abbey that royal ceremonies such as weddings and coronations are held.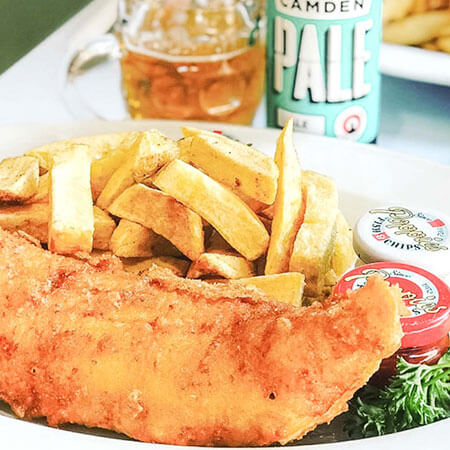 NIGHT
For the night, if you are not too tired, I suggest going to the Soho region where there are several cool bars and restaurants. I think this neighborhood is very similar to the cool Le Marais in Paris.
An important tip is that restaurants don't usually stay open late, so try to feel hungry earlier hehe.
A suggestion of what to eat in London: Fish & Chips at Poppie's restaurant. One of the best to taste this classic London dish. Furthermore, the atmosphere is very relaxed. 😉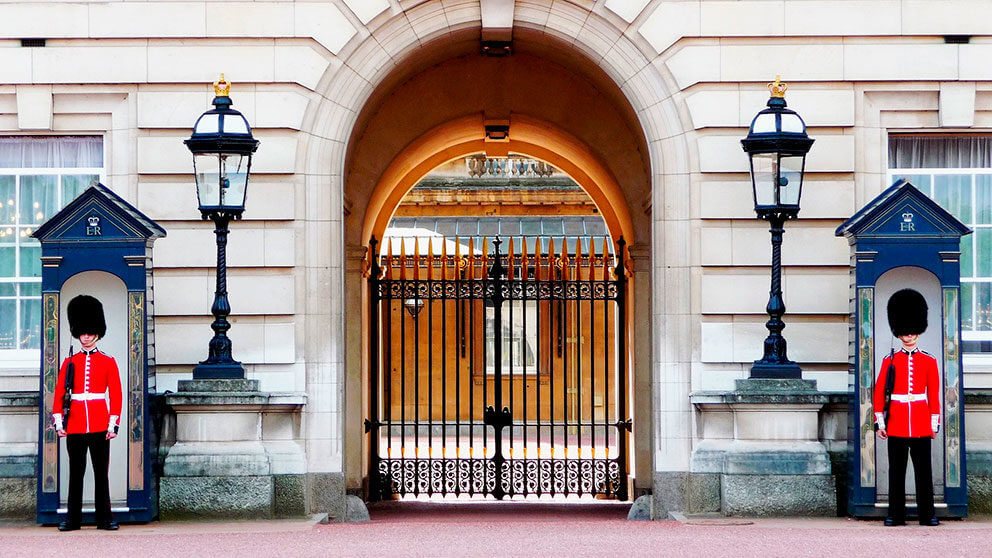 LONDON IN 3 DAYS: SECOND DAY
On the second day, it could be the Queen's house, some of London's many central parks, such as Covent Garden and the British Museum, for example. Below you have a complete plan 😉
MORNING
In the morning, the suggestion is to visit Buckingham Palace, also known as the humble residence of Queen Elizabeth. In addition to the building, you can see the changing of the guard that happens daily at 11am. Honestly, during the time I lived in London, I did not go to see, but if you feel like it, I recommend arriving around 10:30 am to try to get a seat with a good view.
You can rest your legs in the old St Jame's Park at the back of the palace. It's not as big as Hyde Park, but it's hot and with squirrels that you want to crush from such cute animals and other animals.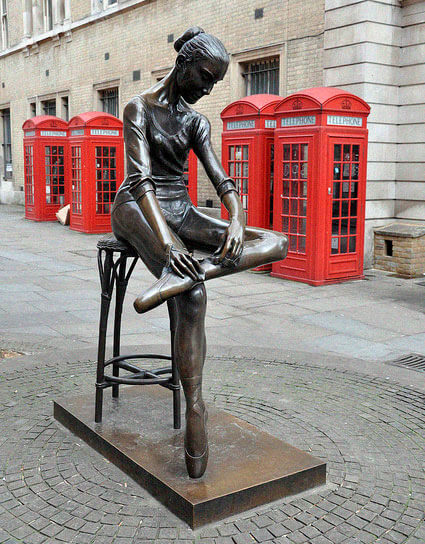 AFTERNOON AND NIGHT
For the second day of the 3 day London itinerary, I recommend exploring central London. Also known as the heart of London, Trafalgar Square is home to the National Gallery, with free admission and many exciting things to see.
Not far away is Piccadilly Circus square. Famous for its billboards and its statue of Eros (god of love). If you are a fan of candy, then you can head straight to the biggest candy store in the world: M & M's World. The store is lovely and not to mention the numerous options and colors of M & M's.
Next stop is Covent Garden Market – a market that retains the style of the old days with lots of little shops. This can be an excellent place to buy some goodies. There are several restaurants nearby, so it is an excellent place to have something to eat or drink.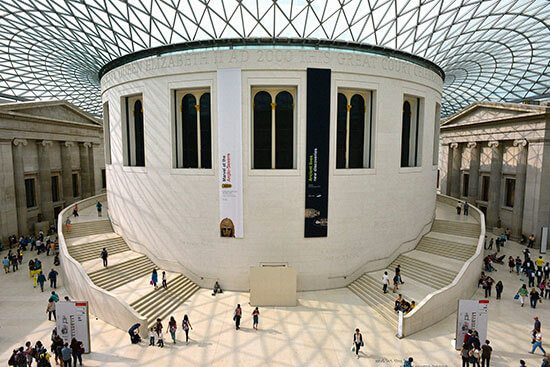 If you have time or have not visited the National Gallery, you have the British Museum, which is about a 15-minute walk away. The museum has a beautiful glass ceiling and admission is free.
On the same day, you can go shopping in the beautiful Primark. The prices are excellent, and I always want to buy everything.
In addition to clothes, there are shoes and things for the home. It's not that super quality, but it's very C&A, Zara, H&M, among others. If you want to continue shopping, just take Oxford Street, and you'll find plenty of cool shops to spend your pounds on.
LONDON IN 3 DAYS: THIRD DAY
To end your stay in English lands, I suggest you leave the center and explore the Notting Hill neighborhood with its charming houses and colorful doors. Another neighborhood worth knowing is Camden Town and all its cool and alternative vibe.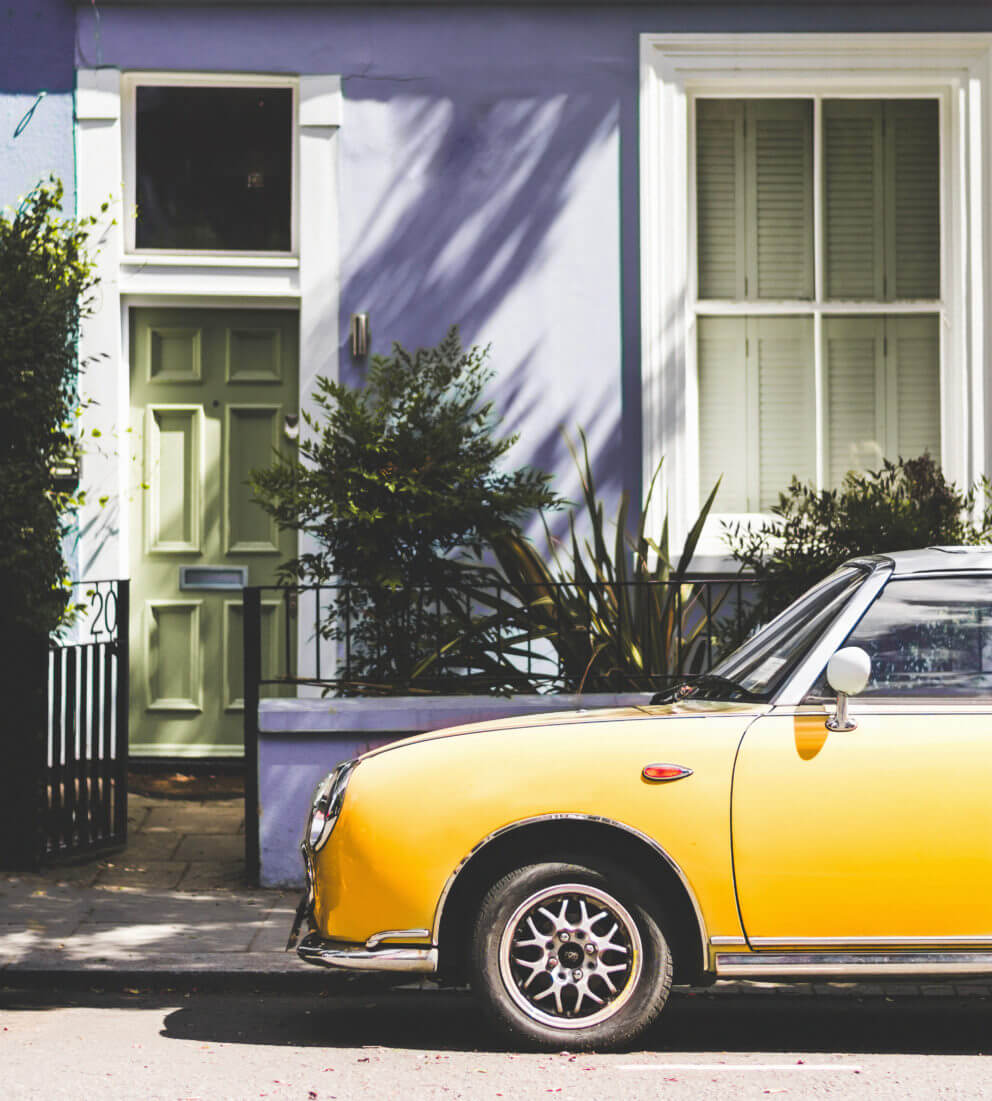 MORNING
You can start your last day by visiting the Notting Hill neighborhood made famous by the movie "A Place Called Notting Hill." There is a brilliant blue door and bookstore that appear in some scenes of the film. Besides, there is a fair happening on the street and the colorful houses that are the face of London and very charming. You should go there early because it is an area that is usually very crowded, especially during the fair hours.
AFTERNOON
Here I give you two options to follow the tour: 1) Go to the street where the cover photo of the band The Beatles was made (where there are always people, and you need to wait to take the famous picture equal lol). Ah, the street is next to Abbey Road Studios; 2) Go visit the Madame Tussauds wax museum. The choice is yours, and regardless of the decision, I recommend resting your legs at Regent's Park, which is a stunning and peaceful place.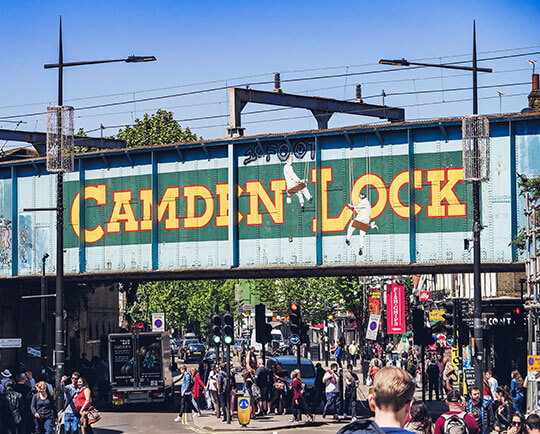 Finally, the Camden Town neighborhood. In this area, you have Camden Lock Market to visit, with lots of shops for all styles and lots of street food stalls. It is an excellent choice to taste the cuisine of a different country. You can also have a pint at The Hawley Arms, Amy Winehouse's favorite bar, and take more pictures of cute houses.
NIGHT
To close your 3-day London itinerary, I suggest taking a stroll around the city at night and seeing how beautiful everything is illuminated – just as it is in Paris. You can go downtown, around Big Ben and the London Eye.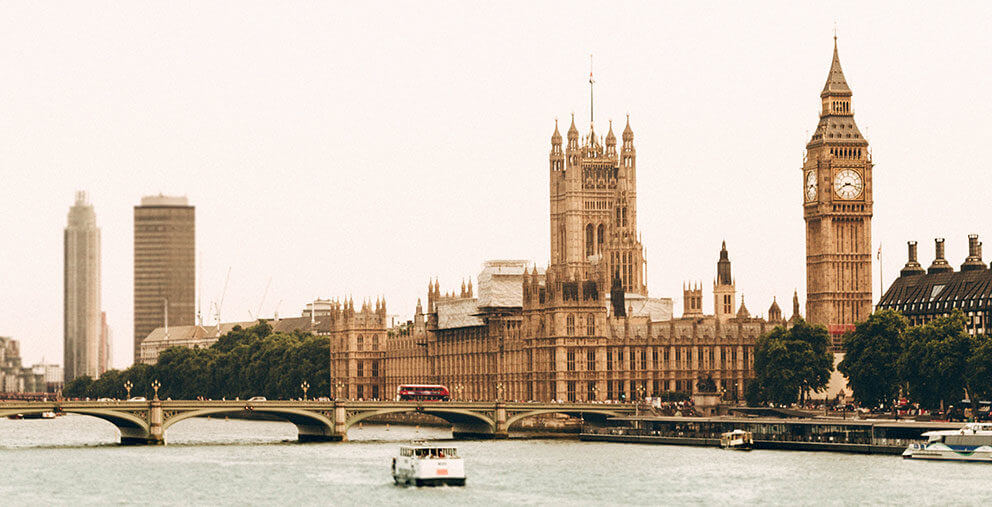 LONDON TIPS
◊ Public transport: My suggestion is to buy the Oyster Card ticket to use transport in London.
To get it, you pay 5 pounds – plus the charge to use it – which will be refunded and then you can use the card for all London transport. If you have a contact credit card, it can be used instead of the Oyster Card.
Oh, important info: Unlike Brazil and France, bus drivers don't sell tickets, so you really have to have one of two options if you want to ride the charming red buses.
◊ Accommodation: London is a large city and is divided into zones. To make sightseeing easier and not waste time on public transport, I recommend staying in a more central area between zone 1 and zone 2. There are countless hotels on Booking (my favorite site to find hotels) and Airbnb options for you to choose from all prices.
If you haven't used Airbnb yet, you get a $ 50 credit on your first booking by referring a friend who uses the site. As I already used, I got a link for you to get this credit. >> Travel Credit.
⇒ 11 hotels in London with great locations and rates up to £ 130
◊ Pubs: When you come to a pub to have a drink or something, choose your place to sit, but DON'T stand there waiting for someone to come and meet you because it won't happen (I know from experience lol). Look at the menu and go to the bar to place your order. Once done, you can wait seated that your order will reach you.
◊ Tickets: You can find tickets to paid attractions on their respective official sites or other sites, with the possibility of closing "combos" of multiple tickets. I highly recommend the GetYourGuide site, which offers tour packages with transfer and queue-break options.
I hope I made it more evident that this 3-day London itinerary is quite handy. I will write some more posts about the English capital, so if you have ideas or questions, leave it here in the comments.