Living in Paris, one of the questions I get most is about the European winter and what to wear during that time. We Brazilians are not used to the same kind of cold. I speak from experience. My first time in Europe was in January, one of the coldest months of the year and I had no idea what it would be like and what to wear so as not to freeze to death.
I understand the doubts I get (I already wrote about winter in Paris in another post), and so I decided to plan everything you should know about winter in Europe. By the end of this post, you'll be ready to pack your eyes closed;)
The winter in Europe
Before starting, it is worth mentioning that Europe is big, so winter can be more severe in some regions and milder in others. The suggestions you will see will be for a middle ground and can be easily adapted to each situation.
As there is a heater almost everywhere (shops, public transport, etc.), it is always best to dress in layers. This way, you avoid getting cold while you are on the street, and heat when entering somewhere indoors, such as a restaurant.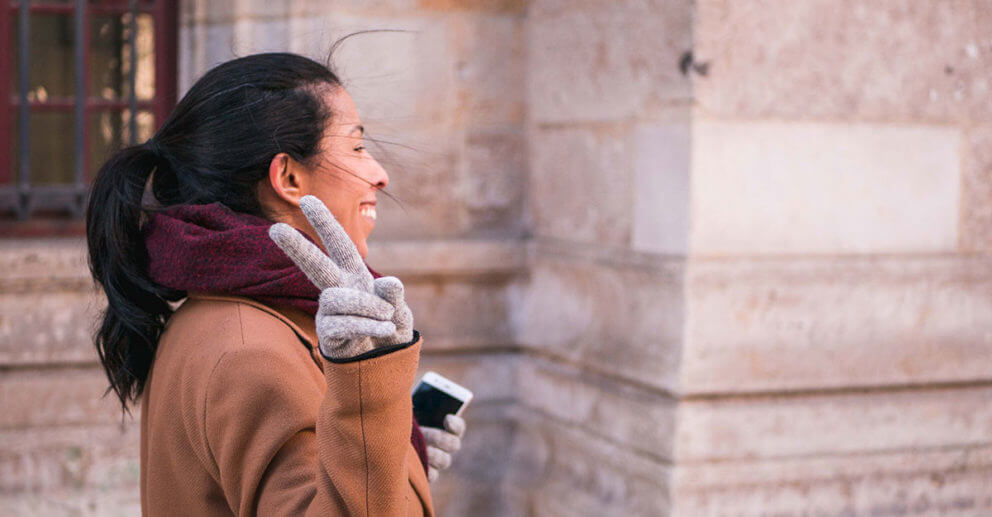 Winter Wardrobe Essentials
When packing, the most critical piece of all is an excellent thick, warm coat that will protect you from the wind. With such a coat, you don't have to wear so many clothes underneath and can easily take off if it gets hot. In addition to the coat, wool or other warm material sweaters, thinner "second skin" and/or thermal sweaters. For the bottom, jeans, thermal leggings, and pantyhose (60 or 80 thread).
We can't stop talking about shoes. In addition to thick socks, try to have a well-closed shoe and preferably leather. Important: If you go to a place that has snow, you must have appropriate footwear. The snow and the salt used to melt it away from the leather shoes. Below you have more tips on this.
As for accessories, they are as important as clothes. It is essential to have gloves and a scarf. And something for the head, such as a cap, or a hat.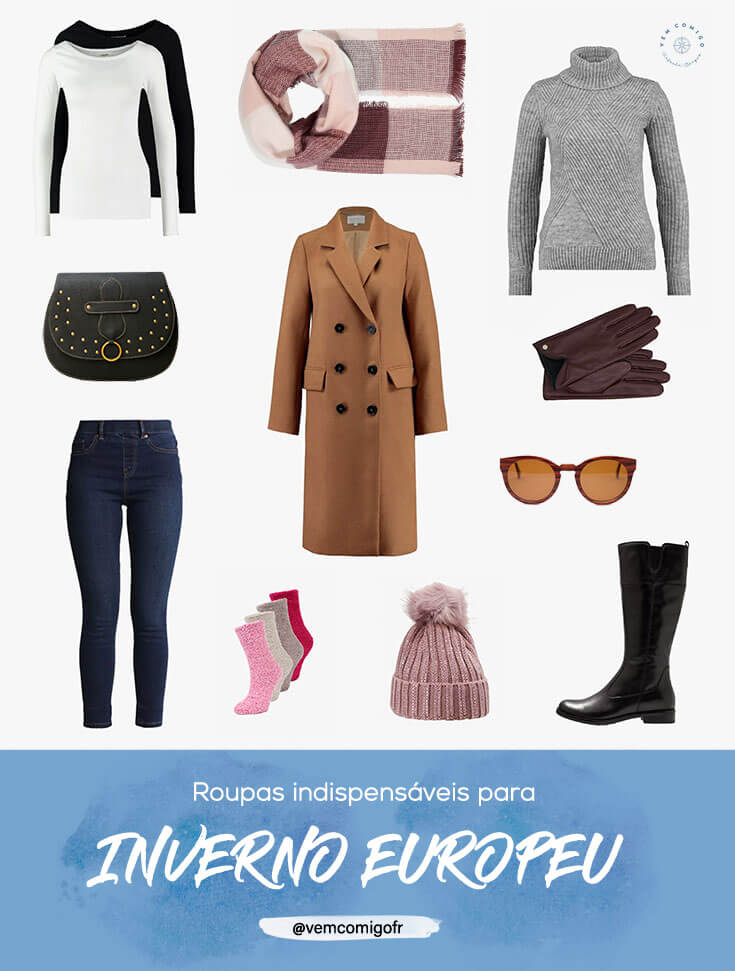 In case of snow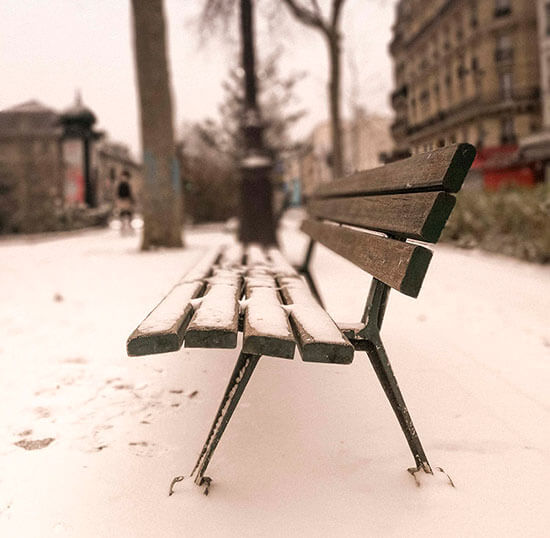 If you plan on catching a European winter with snow in addition to all of the above, you should have a specialized snow boots. It should be lined inside, made of a non-wet foot material and with the non-slip sole (essential not to slip and fall). In addition to the coat, pack a waterproof jacket or jacket. The snow is beautiful and all, but it's also cold and wet lol.
Thermal clothes are great, especially for those who go where snow is common, such as Eastern Europe. In Brazil, you find this type of clothing in sports shops, in the ski sections. The Decathlon store is an example.
One store I really like is Uniqlo. Although the brand is Japanese, it is present in several countries in Europe, such as France, England, and Germany.
Cold body care
We talk about the indispensable clothes, but that is not all for a European winter. You need to take care of the body. Because it is a dry climate, the skin and lips dry so always have in the pocket. Bring moisturizers for face and body and, for snow riding, sunscreen. This goes for both men and women.
♥ Tip: I usually use thermal water on my face after showering. Rich in minerals, it helps to restore skin properties as well as moisturize.
Some inspiration for winter looks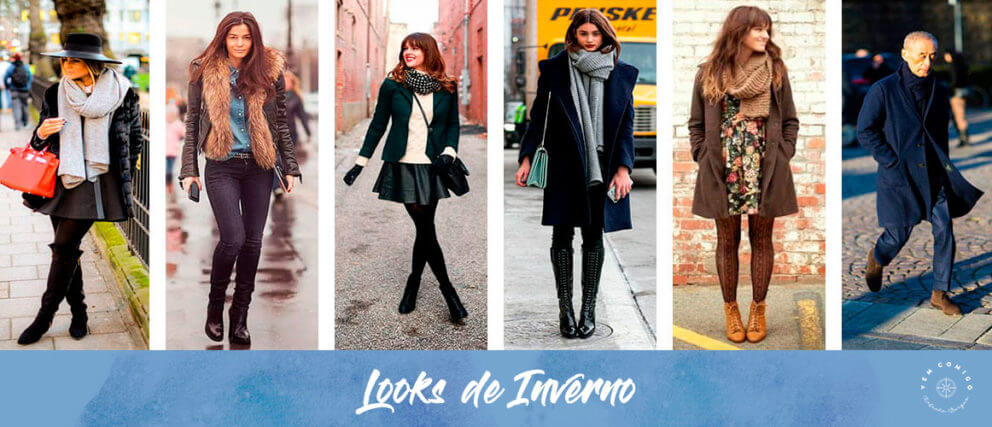 Separei algumas ideias de looks quentinhos e estilosos, para aquela agregada no Instagram hehe