Planning to visit the champagne region? Be sure to explore the city of Reims. In addition to being where the major champagne brands are, Reims is of great importance to the history of France. The coronation ceremony of the French kings was held at the famous Notre-Dame de Reims Cathedral.
After World War I, the city was virtually rebuilt as about 80% of the town was destroyed. However, there is still a lot to do and see. So I wrote a shortlist of the main places to visit.
What to see and visit in Reims?
I selected those places that are required for the first time, even if it's a day trip to the champagne region. 😉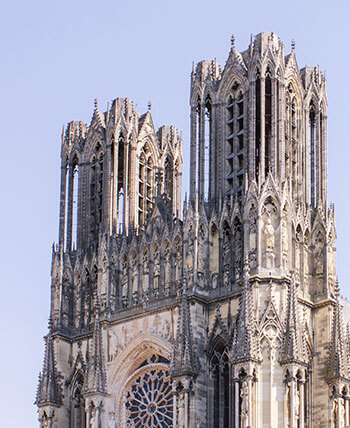 NOTRE-DAME CATHEDRAL OF REIMS
The Notre-Dame de Reims Cathedral was built in the 13th century to replace an old burned-out church, it has a Gothic style and is one of the most important in France. As I commented at the beginning, the French kings were crowned in this church.
Before being bombed during the war, the cathedral's height reached 139 meters, higher than the very high Chartres' one. Today, after undergoing a recovery, it remains high, but a bit smaller buying with its original version.
Its exterior is rich in detail and with more than two thousand sculptures, reminiscent of Notre-Dame de Paris. The cathedral's interior enchanted me by its stained glass windows, some with a more modern style, and the natural light that illuminates the church.
If you pass through Reims between May and September, be sure to see the night light show outside the cathedral. It's magic!
Address: Place du Cardinal Luçon, 51100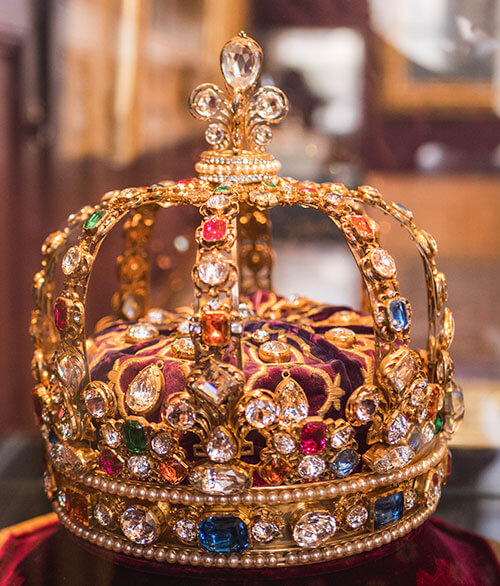 PALAIS DU TAU
Tau Palace is on the side to Reims Cathedral and was once used for gatherings and parties of the king. Today it houses objects used by churches, giant statues, and other items left over from the original facade of the cathedral. It also preserves relics worn by kings such as crowns, cloak, among other objects.
My suggestion is to take an audio guide to better understand the history of the palace and its permanent collection. It is not expensive, and totally worth it!
Address: 2 Place du Cardinal Luçon, 51100
Opening hours: Open Tuesday to Sunday, 9:30 am to 12:30 pm and 2:00 pm to 5:30 pm (until 6:30 pm May to September)
Ticket: 8 € + 3 € (optional audio guide)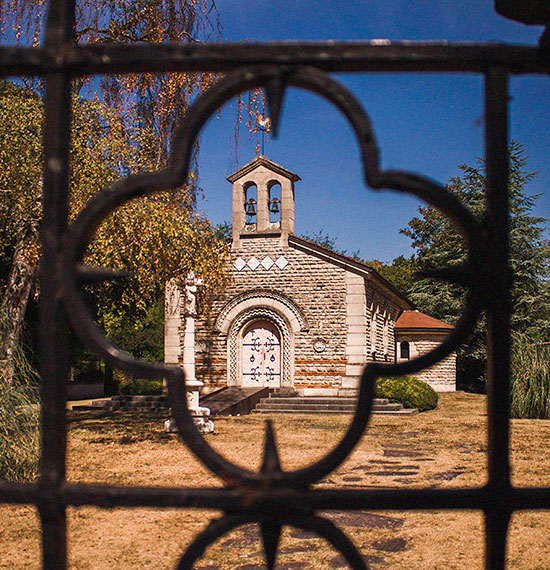 CHAPELLE FOUJITA
Located near the premises of the champagne brand Mumm, this small chapel makes us travel through Asia, decorated by Léonard Foujita.
Although known as Chapelle Foujita, its original name is Notre-Dame-de-la-Paix. It was built in the neo-Romanesque style, but its interior is full of frescoes painted by the Japanese artist. They represent various biblical passages, mainly of the life of Christ, with elements that resemble oriental art.
For those who know, Foujita was a Japanese painter who lived in Montparnasse during the famous "Années Folles" (crazy years) of Paris. He was friends with several other well-known artists such as Picasso and Renoir and stood out for his works inspired by the Japanese style.
Address: 33 Rue du Champ de Mars, 51100
Opening hours: Open from Wednesday to Monday, from 10h to 12h and from 14h to 18h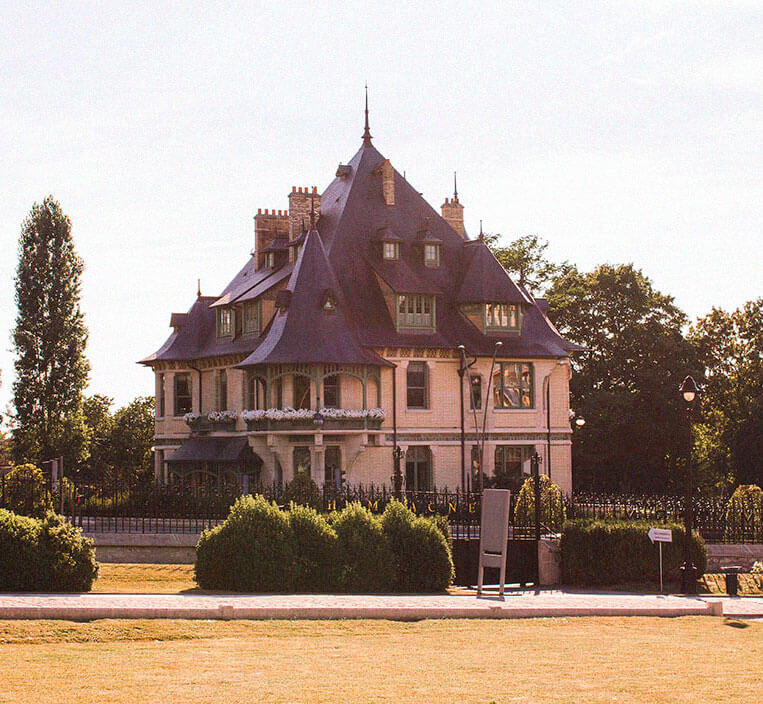 CHAMPAGNE HOUSES
If you have little time in Reims, my tip is to visit at least one of the most famous champagne brands. Preferably one recognized by UNESCO as a world heritage site, as there is a history behind the production of the drink. They are Ruinart, Veuve Clicquot, Pommery, Taittinger, and G.H. Martel.
In general, you will have a guided tour of the facilities, see the "crayeres" (underground tunnels where bottles are stored to age sparkling wine) and enjoy a commented tasting.
To visit, simply access the official website of the chosen brand and book the desired day. 🙂
I visited Maison Ruinart, which is one of the oldest and the first brand to market the drink. Also, they have the deepest "crayeres" of all. I really enjoyed the visit that ends with a champagne tasting.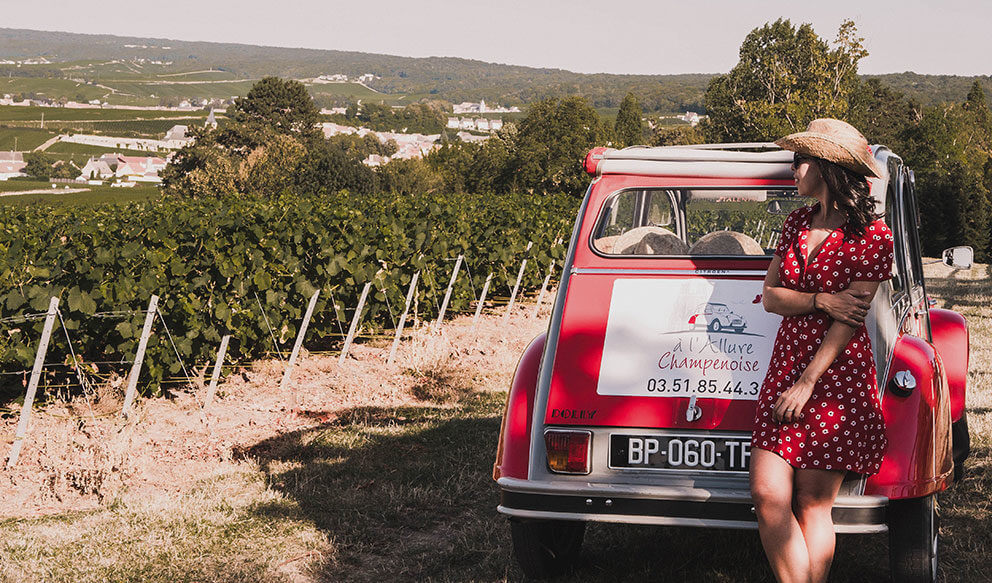 REIMS MOUNTAIN
The Montagne de Reims is a higher region and the closest for those who want to see the vines and find small champagne products. To do this kind of tour, you need a car.
For those without a car, an alternative is to take a classic Citroën 2 CV tour. Allure Champenoise offers several routes that include a city tour, a mountain trip with a break to admire the view, and champagne tasting at a small producer.
I did this tour, and it was super cool because all the way the couple doing the tour gave explanations about the history of the region and the champagne. Talking to someone from the area makes all the difference, and you discover things that aren't on the web. For example, they gave lots of tips on places and less "tourist traps" for eating and drinking.
If you are interested in the same tour, their email is here: allure.champenoise@gmail.com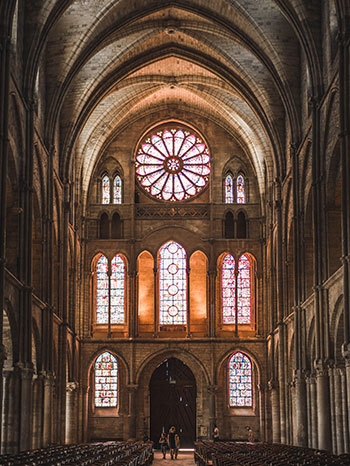 SAINT-REMI BASILICA AND MUSEUM
Slightly simpler when compared to Notre Dame, it has superb acoustics and an impressive crown-shaped luminaire with 86 candles symbolizing the years of Saint Remi's life.
When I visited, people were playing the organ, and I could notice the sound quality (and look I'm not smart in music lol).
In addition to the basilica, there is the Saint-Remi monastery to visit. Transformed into Saint-Remi Museum, the monastery tells the story of Reims from prehistory to World War II.
Address: Rue Saint-Julien, 51100
Opening hours: Saint-Remi Basilica, open every day from 9am to 7pm | Saint-Remi Museum, Tuesday to Sunday from 10am to 12pm from 2pm to 6pm
Tickets: 5 € (admission to the museum)
WHERE TO EAT IN REIMS
Although it is a relatively small city, there are several bars and restaurants in Reims. The Quartier Les Halles du Boulingrin, Place Royale, and Place du Forum regions are the best options for eating or drinking.
♦ Le Clau: A sizeable open-air bar that's great for a drink or aperitif on sunny days. When you arrive, do as you would in the English pubs and place your order straight at the bar as no waiters are picking up at the table.
♦ Wine Bar: If you want to taste more champagnes, this place is ideal. The bar has several brands, known and local.
♦ Le Bocal: Fish and seafood restaurant, with slightly different services. Instead of a menu with ready-made formulas, they give you a book (like a mini catalog) where you mark what you want to taste, and they set up your seafood board.
♦ Le Parc Restaurant Les Crayeres: This is the option for those who want to eat well. With two Michelin stars, the Le Parc restaurant features classic French décor and exquisite dishes (go with the hehe prepared pocket). And if you want a more economical option, the suggestion is the brasserie Le Jardin and the bar La Rotonde, both of the same quality as the starry Le Parc.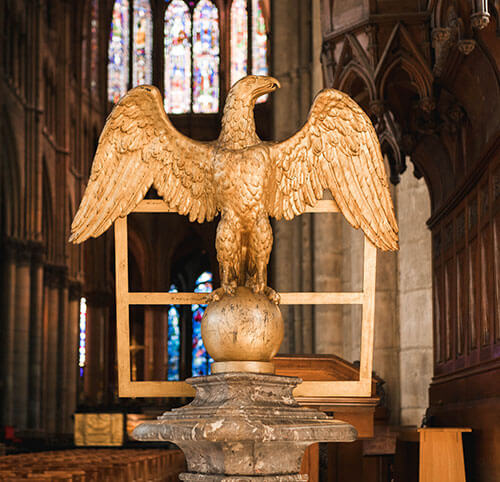 HOW TO GET TO REIMS
◊ Train: You take a TVG train from Gare de L'Est station, and in 45 minutes you will be in Reims. Very close!
◊ Car: A second alternative is to rent a car and thus be freer to visit Reims. This way, you can also visit the Champagne region and the small producers that are further from the city center. For car rentals, a suggestion is the Rentalcars website, which enables you to search for the best options.
◊ Excursions: If you don't want any of the above, Paris City Vision offers group tours with a guide in Portuguese. The tour includes a tour of the city of Reims and two champagne houses, Mumm and Gorges Cartier.
◊ Guide in your language: If you want even more convenience and something personalized, I recommend the company Gastronomos, the friendly couple Daniel and Karen. Their tour includes transfer by car, guided (and sommelier), visit UNESCO-recognized champagne houses and also see small producers, and taste champagne, of course! I leave their contact here: +33 6 23 16 40 05 || email@gastronomos.fr – Just say that Rafa of Vem Com gave you the indication, and they will give you personalized attention. 😉
So, did you have any questions? Have something to add? Share it in the comments! 😉
Bisous,