Having a hot chocolate in Paris is one of the best ways to keep warm on cold days. And speaking of cold, winter officially arrives in December, but in the fall temperatures are starting to fall, quite different from Brazil. #Tip
Where to have hot chocolate in Paris
Paris is very famous for its cafes, and it is not very difficult to find a place to have hot chocolate. But tasting a hot chocolate from the gods and still eating some goodies from Paris are few places. That's why I've prepared a list of five locations for you to have hot chocolate in Paris.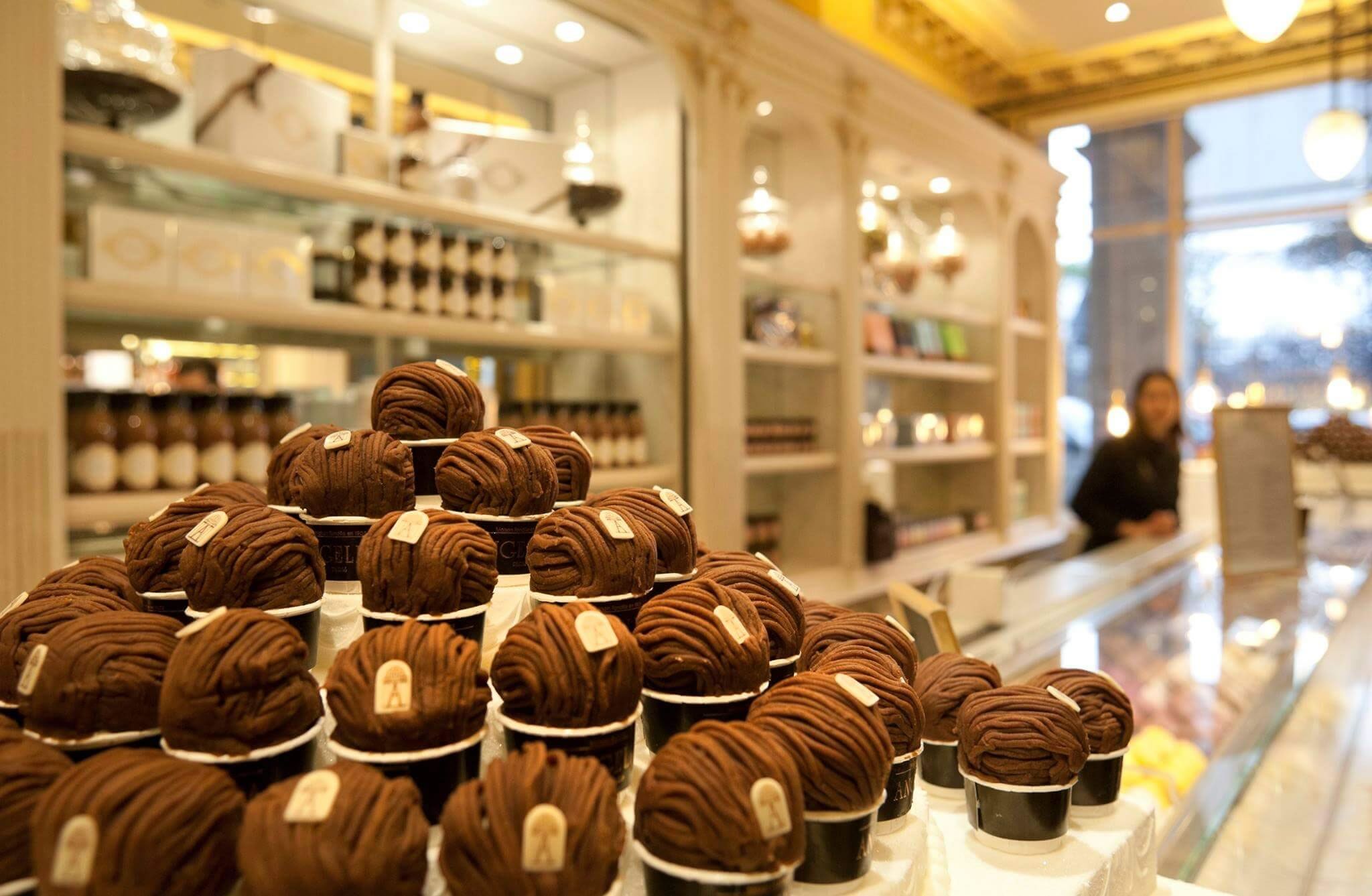 Located very close to the Louvre Museum, the Angelina tea house was founded in 1903. It has an internal decoration that makes you feel in another era.
Not to mention the hot chocolate – "Le Chocolat Chaud l'Africain" is WONDERFUL – and the French pastries for you to taste. One of the most classic is the Mont-Blanc.
With all this fame, it's quite common to have queues outside. But do not give up, because the lines usually go very fast and I assure you that it will be worth waiting a few minutes in front (and look I hate to queue, huh ?! Lol).
Address: 226 rue de Rivoli – 1st Arrondissement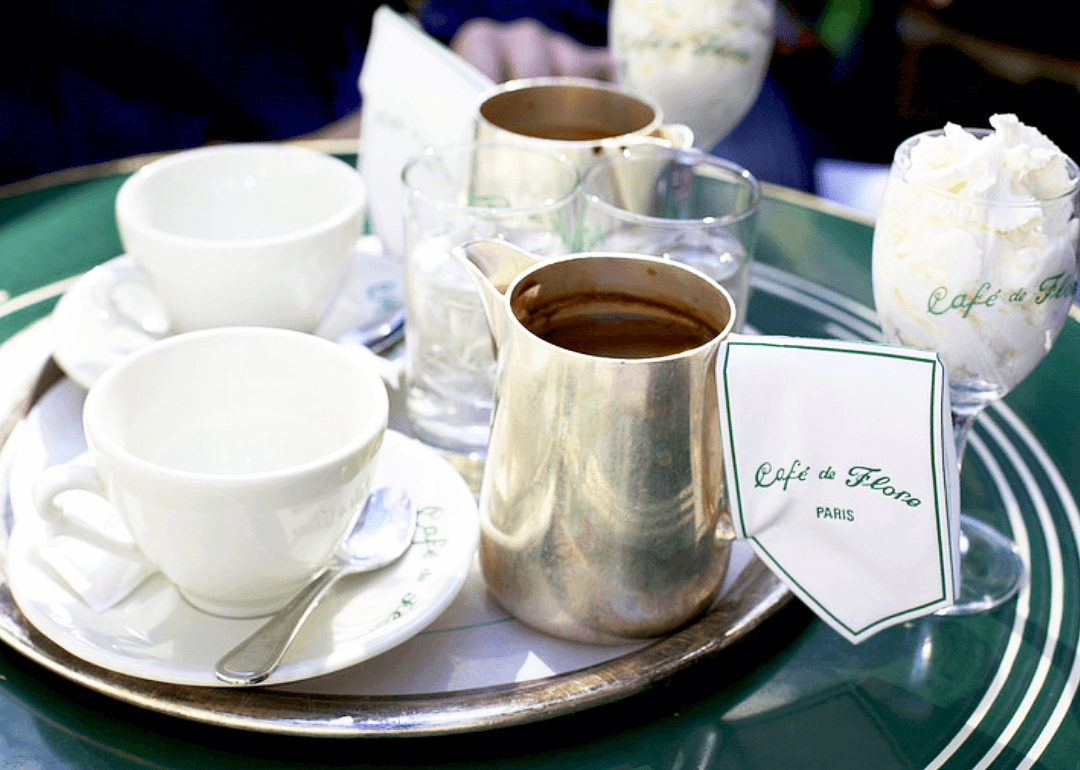 Café de Flore is very traditional and very popular with locals, tourists and even famous. The typically Parisian café is in Saint-Germain-des-Prés, a delightful region for sightseeing. If you are around, be sure to stop by and try the Chocolat Spécial Flore.
Address: 172 Boulevard Saint-Germain
Opening hours: Open daily from 7am to 2am
Famous for its ice cream, Berthillon also serves sensational chocolate during the winter. Located in central Paris, it is close to several tourist spots that you will probably visit. So it's easy to include this place in your tour. ?
Address: 29-31 rue Saint-Louis en l'Ile – 4th Arrondissement
Opening hours: Open from Wednesday to Sunday from 10h to 20h (Closed in August)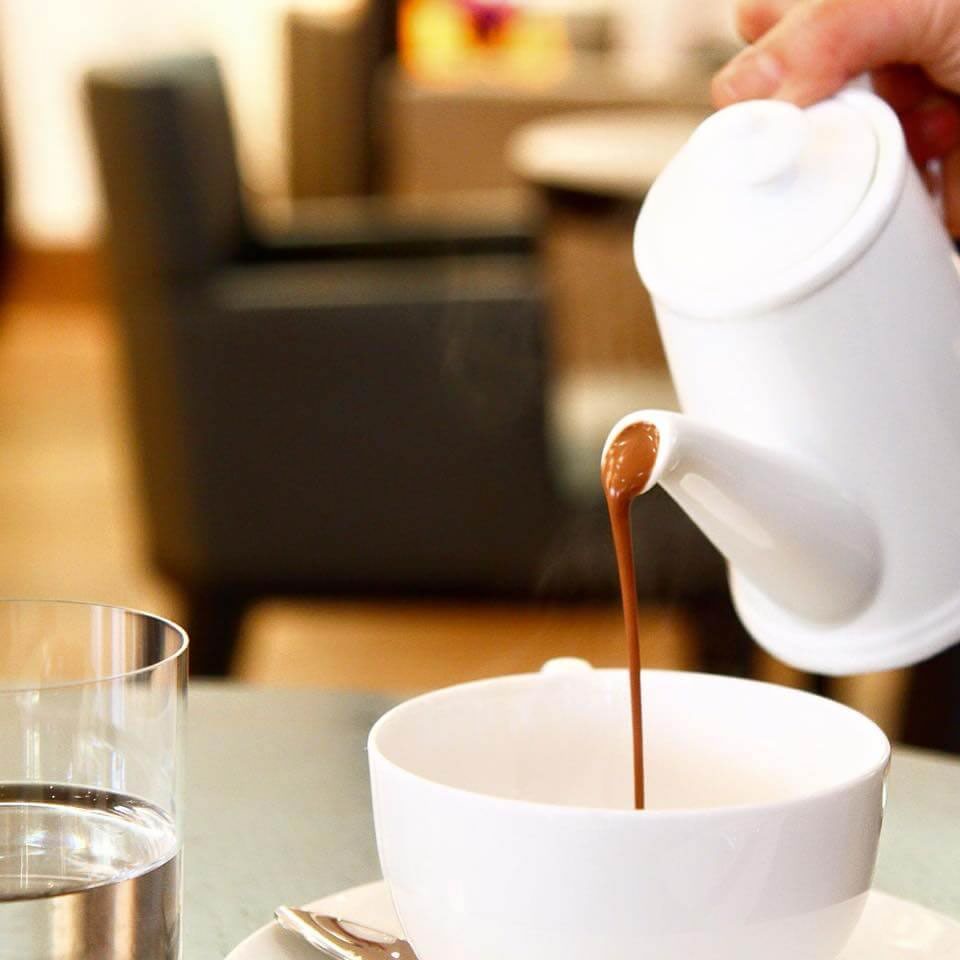 Jean-Paul Hévin is a chocolate lover and is now considered one of the best chocolate makers in France. So imagine what hot chocolate looks like at his Chocolate Bar. Several shops can be found in Paris. Still, the Saint Honoré street unit is one of the oldest and has a very cozy atmosphere.
Address: 231 rue Saint Honoré
Opening hours: Open Tuesday to Saturday from 10am to 7:30 pm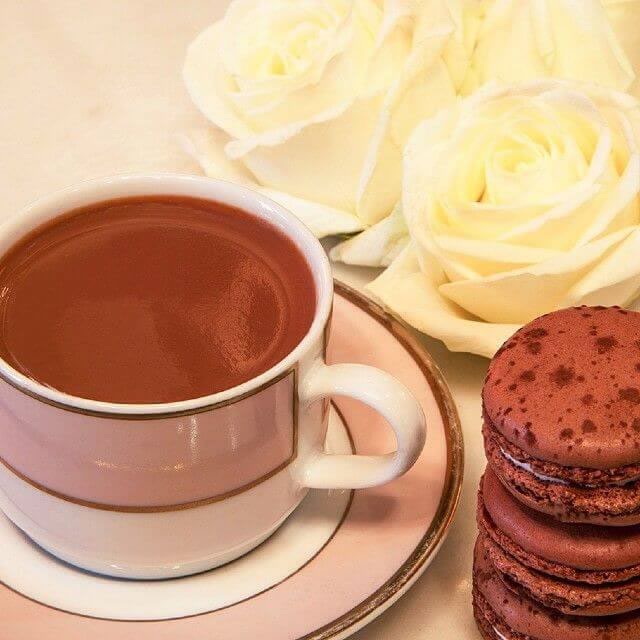 Of course, you couldn't leave her out, right ?! Famous and dear for its macarons, Ladurée also offers a delicious hot chocolate and several other sweets.
Address: 75 avenue des Champs-Elysées – 8th Arrondissement
Hours: Open Monday to Friday, from 7:30 am to 11:00 pm – Saturday, 8:30 am to 12:00 am – Sunday, 8:30 am to 10:00 pm
I hope you enjoyed this tip. Then tell me where you had hot chocolate in Paris!
Bisous!