Today's post is to talk about something I love that is a trend among Parisians: the secret bars in Paris. Present in major cities, the new fashion has as its legacy the Prohibition of the 1920s that happened in some countries.
At a time when it was forbidden to manufacture, import, export, sell, and even consume alcohol, bars appeared in secret places. You could only go if you were invited by someone. This was the Speakeasy phenomenon (managers oriented their customers to order alcohol subtly).
Today, the hidden bars are back, but to be a cozy and more intimate environment with a hype crowd. Although it's a closely guarded little secret by Parisians, I know some secret bars in Paris, and I will share it with you.
To get to the Moonshiner bar (the name means alcohol smuggling), you have to walk into the Da Vito pizzeria, head for the staff-seeming back door, and go through a small dark room. That done, you will find a cozy atmosphere with comfortable armchairs and delicious cocktails (pisco is perfect).
Address: 5 Rue Sedaine, 75011 Paris
You can't imagine that behind a poster-lined façade lurks an underground bar with bartenders willing to create the most different mixes for a cocktail party. Opened a little over a year ago, Le Syndicat is the perfect bar for those who love to try new flavors in a good drink.
Address: 51 Rue Faubourg St Denis, 75010 Paris
This secret bar is no longer so hidden. Located in Paris's hippest neighborhood, Le Marais, it features a mini-restaurant with Mexican tapas and a hidden stone-walled bar, benches, and lots of beautiful people.
La Candelaria has a pleasant atmosphere and a menu with cocktails that are renewed frequently. It is a good idea to go to the bar early in the evening to make sure you get a good seat, as it usually gets very busy at night.
Address: 52 Rue de Saintonge, 75003 Paris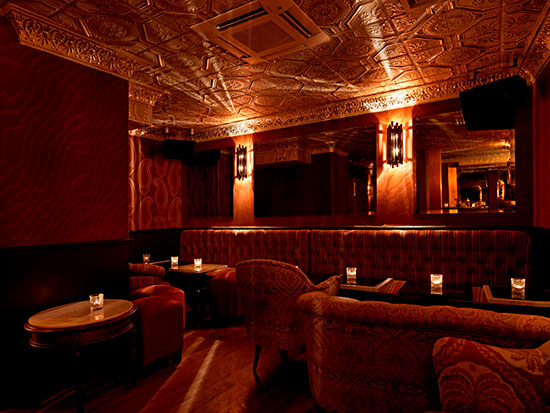 Le Ballroom du Beefclub
Hidden behind a black door and unlit stairway is another nice Paris secret bar. This little treat is surprising not only for the ambiance decorated with red bricks and soft lighting but also for the cocktails with exotic combinations.
A suggestion is to order the cocktail "Madame Rêve" which has the composition absinthe and champagne. It's a mix I'd never have thought of, but it looks good.
Address: 58 Rue Jean-Jacques Rousseau, 75001 Paris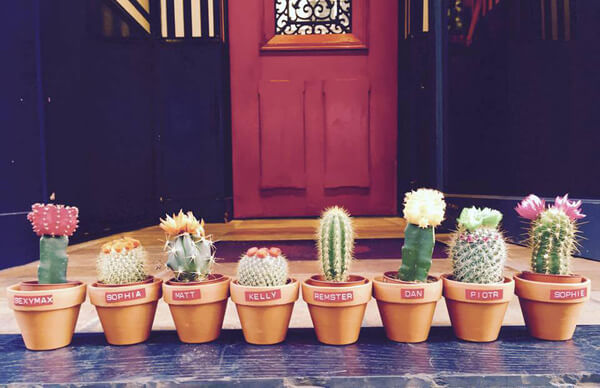 A red door that appears to be from a residence conceals a cozy bar with super friendly and lively staff. The place is on the list of the world's top 50 international cocktail bars. I don't think you need more reasons to try this internationally recognized bar, right ?!
Address: 60 Rue Charlot, 75003 Paris
Imagine you arrive in a laundry room, accidentally push a button, and fall into the middle of a lively bar? It's the concept of this secret bar.
So, you arrive in an (almost) ordinary laundry room, press a button hidden behind one of the washing machines. This will give you access to a cozy atmosphere, like a friend's apartment, full of cocktails and snack foods.
For me, this is the most creative bar of all, because you can go do the laundry, literally or not hehe.
Address: 30 Rue René Boulanger, 75010 Paris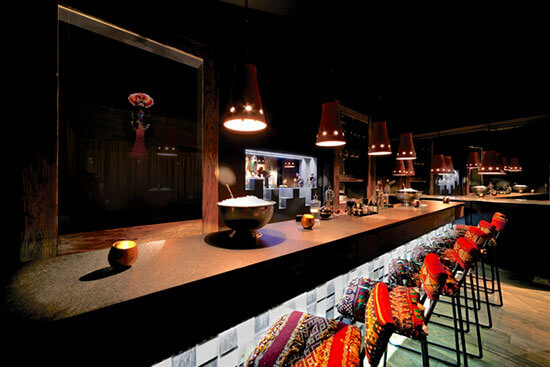 "Para todo mal Mezcal. Para todo bien tambien!" This is the motto of the bar hidden behind the Hotel 1K kitchen in the heart of the Le Marais district.
The decor inspired by South American culture makes this secret Parisian bar an intimate and perfect place to drink the "gods drink," the Mezcal, and several other delicious drinks. I LOVE the decor of this bar!
Address: 13 Boulevard du Temple, 75003 Paris
So which secret bar did you want to try? Tell me! =)
Bisous!