One thing I like most about today is that there are a smartphone and application for everything (or almost). I don't know about you, but I can't imagine myself without a phone with many apps. They save your life! Especially on a trip to an unknown place and with a different language from ours. Also, if you are planning a trip to Paris, be aware that several apps help tourists as well as those who live here. And to make it even more comfortable, I've put together the best apps in this post. Come and see it!
Apps to discover Paris
Besides Vem Comigo, I have some handy apps to recommend. These are apps with places to visit, practical information, among other tips.
Welcome to Paris
(Free for Android and iOS)
An application developed by the Paris Tourism Office (Office de Tourisme et des Congrès de Paris) to be a guide to inform and help tourists from around the world.
In the app, you have information, in English or French, about the sights, where to eat and drink, tips for walking, places to shop, and lots of practical knowledge. It also has a geolocation function, which lets you find out what's around you.
Secrets de Paris
(Free for Android and iOS)
Great app for those who want to find places that are not so popular with tourists, but are super trendy among Parisians. It has excellent usability and several functions that optimize our time.
When you find an exciting place, you can already see the location, with transportation suggestions. You can also invite a friend via social networks, call the property, or go straight to the site.
(Free for Android and iOS)
Not only useful for a trip to Paris, but for use in almost every country. In addition to serving as a city guide, it has reviews from other users. So it's beneficial, especially to know if a particular bar or restaurant is really good or not.
Another plus point is that the app can be used in Portuguese, and comments in another language are automatically translated.
Visit A City
(Free for Android and iOS)
An excellent guide with information about the main destinations in the world. The application offers ready-made tours from 1 to 7 days, as well as giving various tips.
Another advantage is that the app gives you an estimate of how much time you will spend at each stop and also creates custom maps that you can download for free and use offline. Please note that the application information is available in English.
Apps for getting around Paris
I already wrote a post that explains how transports work in Paris. Still, it is always worth having an application to locate, whether on foot or using public transport.
Google Maps
(Free for Android and iOS)
No need for introductions. Google Maps is my favorite choice for how to get anywhere.
In addition to searching for places and routes, I can learn about traffic and download routes for offline use. I strongly recommend having this app not only for a trip to Paris but for the day-to-day.
RATP
(Free for Android and iOS)
Application widely used by those living in the French capital, except I am attached to Google Maps. Here you have practical information about public transport in Paris, such as itineraries, timetables, and news about the lines. Although it is in French, it is straightforward to use.
Uber
(Free for Android and iOS)
If you want more convenience, I suggest using Uber instead of taxis. Because not all taxi drivers speak a language other than French and are even more expensive. Not to mention that using Uber, you don't have to get all tangled up to say the address in French.
Just put the source and destination in the app, and you're done! You still have an estimate of how much your race will cost. If you don't mind sharing a car with strangers, you can use Uber Pool to get the reduced rate.
Note: If you do not have an Uber account, with my code wk6mq, you register and still earn $ 5 to use in your first race.
Eating and drinking in Paris
In Paris, we have a habit of booking a bar or restaurant in advance. I highly recommend doing the same. For two reasons: 1) you will be sure to have a table for you. 2) By booking over the internet, you do not have to make efforts to understand and communicate in another language. 😉
LaFourchette ou TheFork
(Free for Android and iOS)
Perfect for finding and booking restaurants in various countries around the world. LaFourchette is the French version, and TheFork is the English version. In the app, you can search establishments according to a typical cuisine, see reviews from those who already know, and make the reservation very practical. It helps those who do not know French.
Tip: Many restaurants offer discounts for reservations made through the LaFourchette / TheFork app or website.
Learning the local language
I find it very important to know at least a few words to communicate in the language of the country. The way you are received is different because the person notices that you are making efforts and will soon do the same in return.
Yes, I Speak Touriste
(Free for Android and iOS)
Created by the Chamber of Commerce, especially to help non-French speakers. The app offers information in nine languages, ​​including Portuguese. You can search through geolocation or search button, shops, cafes, restaurants, pharmacies, sights, etc. It's very cool!
Google Tradutor
(Free for Android and iOS)
Very important for a trip to Paris or anywhere that doesn't speak your language. With this app, you can translate words, phrases, and even small texts. You can also download the languages ​​you need most and use even without an internet connection.
Other useful apps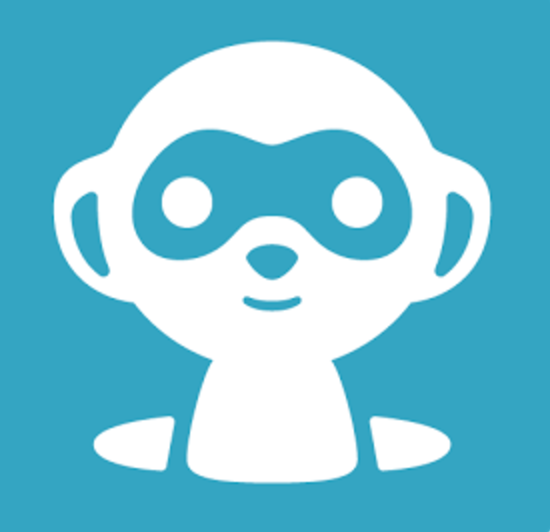 Hurikat
(Free for Android and iOS)
A perfect app for those who hate queues! With it, you can know the waiting time in major tourist attractions, with photos and comments from other users. Another advantage, not only worth to use in Paris, you can test in other tourist cities.
mPassport
(Free for Android and iOS)
The mPassport app is very useful in medical emergencies. Among its features are: search for doctors, pharmacies and hospitals closest to you and also the translation of medical terms. The only detail is that the translations are done in English, do not have the option in Portuguese.
Photo editing apps
Who never took a thousand photos to post on Instagram? Lol. I listed below some applications that I like to use to edit my photos before posting.
Snapseed
(Free for Android and iOS)
With easy usability, it has essential editing functions, filters, and the ability to insert text in your image. With this app, you can change brightness, contrast, saturation, perspective, and even make minor corrections to the picture.
VSCO
(Free for Android and iOS)
This app has the functions to edit an image, has lovely filters. The best and most delightful filters are paid, averaging $ 2.99. However, the free filter packs are good and already making a big difference to your photo.
Facetune
(Paid for Android and iOS)
This app is paid but worth it. With it, you can soothe that dark spot, whiten your teeth, smudge your face, or even remove intruders from your photo. It is effortless, and anyone can use it.
InstaSize
(Free for Android and iOS)
Perfect for whom like to put white borders on the photo or even montage to post multiple pictures at once. Besides, you can edit the image, place text, and use filters, which by the way, have many beautiful filters in the updated version of the app.
If you have any other cool apps to use on a trip, whether in Paris or anywhere, let me know in the comments. ?